Romney Smith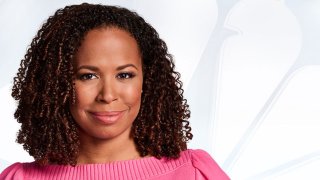 Romney Smith is a general assignment reporter regularly appearing weekday mornings on Today in New York.
Smith's commitment to journalistic excellence has been recognized with a regional Emmy Award in 2021 and an Edward R. Murrow Award in 2017.
Prior to joining NBC 4 New York in 2021, Smith was an anchor and reporter at WKYC-TV in Cleveland, Ohio for two years. During her time there, she was part of the team to earn a Lower Great Lakes Emmy Award for Large Market Daytime Newscast.
Prior to WKYC-TV, she served as an anchor and investigative reporter at WTOC-TV in Savannah, Georgia. Smith played a pivotal role in launching multi-platform digital newscasts and sparked change in Chatham County's 911 system after her story about a domestic abuse victim having to call 911 twice for help.
Smith also worked as a morning anchor at CBS 47/Fox 30 in Jacksonville, Florida serving on the news team to earn a regional Edward R. Murrow Award for Large Market Excellence. She started her career as an anchor and reporter for WFXL-TV in Albany, Georgia.
Smith is a proud graduate of The University of Richmond and earned her master's degree from the University of Maryland's Philip Merrill College of Journalism.
Smith is a member of Alpha Kappa Alpha Sorority, the nation's first African American sorority as well as the National Association of Black Journalists. The Atlanta native likes to say her life is a series of news deadlines, working out, traveling, calligraphy, and making a mean guacamole!
Smith is married and lives with her husband in Queens.