Ted Greenberg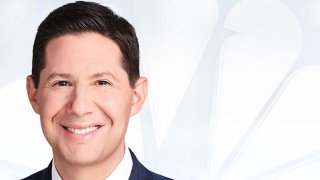 Emmy® Award-winning journalist Ted Greenberg covers the Jersey Shore region for NBC New York. He regularly appears weekdays at 4 p.m., 5 p.m. and 6 p.m.
Throughout more than two decades of covering the Jersey Shore region from Point Pleasant Beach to Cape May, Hurricane Sandy remains one of the most memorable events in Ted's career. Nearly ten years later, the superstorm's lasting impact continues to create significant challenges for residents and communities alike. Ted is honored to be their voice and continues to ask the important questions that they want answered.
Greenberg's reporting was a key component of NBC 4 New York's award-winning COVID-19 coverage, honored in January, 2021 with the prestigious Alfred I. duPont-Columbia University Award for "creat(ing) a 360 view in real time of the coronavirus pandemic, with courageous and thorough reporting on the virus's explosion in New York City." The duPont has long been recognized as the broadcast, documentary and on-line equivalent of the Pulitzer Prize, also awarded by Columbia University.
Ted has been a part of the NBCUniversal family since 2003. He previously worked at WMGM-TV in Atlantic City while simultaneously pursuing a criminal justice degree at New Jersey's Richard Stockton College (now Stockton University). He got an early start in broadcast journalism after getting hired at WMGM while still in high school.
After nearly six years at WMGM, Ted went on to report and anchor for WROC in Rochester, New York, and WTIC in Hartford/New Haven, Connecticut. During his time at WTIC, Ted's outstanding performance as a journalist was recognized with two Boston/New England Emmy awards for news writing, and an Associated Press award for excellence in broadcast journalism. Ted returned to WMGM for a short time in 2002 as News Director and 6 p.m. co-Anchor.
When not reporting, Ted enjoys spending time with his family, especially on the beach and boardwalk. He is a colon cancer survivor and an advocate for early screenings. Ted lives near Atlantic City with his wife and their three daughters.