Rana Novini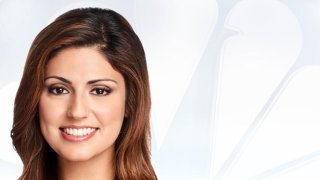 Rana Novini is an Emmy® Award-winning reporter who joined NBC 4 New York in 2016.
Novini's reporting was a key component of NBC 4 New York's award-winning COVID-19 coverage, honored in January, 2021 with the prestigious Alfred I. duPont-Columbia University Award for "creat(ing) a 360 view in real time of the coronavirus pandemic, with courageous and thorough reporting on the virus's explosion in New York City." The duPont has long been recognized as the broadcast, documentary and on-line equivalent of the Pulitzer Prize, also awarded by Columbia University.
In 2021, Novini was awarded a New York Emmy® for her reporting on the pandemic's effect on the Bronx Muslim community in May 2020. Novini was awarded a New York Emmy® in 2018 for her reporting on the 2016 Hoboken rail crash. While at NBC 4 New York, Novini has covered the Women's March in New York, the 2017 and 2018 Ball Drop at Times Square and many other stories impacting the lives of Tri-State residents.
Novini started her career in 2011 as a digital content director with KRDO, an ABC affiliate in Colorado Springs. In 2013, she was promoted into an on-air role. In 2014, Novini received the Colorado Broadcasters Association Award for Best Feature Report, and in 2015 was awarded with the Silver Award for being voted the Best TV News Anchor by viewers.
A native of Ohio, Novini is a graduate of American University who double majored in Broadcast Journalism and Vocal Performance. She is fluent in Farsi and conversational in Spanish. She resides in Manhattan with her husband and son.