Ida Siegal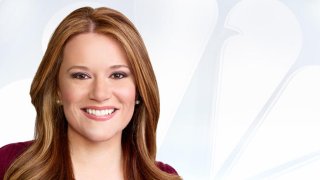 Ida Siegal is a breaking news and general assignment reporter for NBC 4 New York. She can be seen on weekday newscasts, starting at 4 pm and Sunday evenings, starting at 6 pm.
Siegal joined the NBC New York team in 2003 and has spent the majority of her career telling stories in the Tri-State area. She has braved hurricanes and blizzards, covered heart breaking fires and accidents, and smiles through countless feature stories shining a light on the best of the human spirit.
In 2012 she was part of the Emmy award winning team covering Superstorm Sandy. She has also covered the shooting at Sandy Hook Elementary School, the fatal Metro North Crash in Riverdale and the 2016 presidential election.
Siegal is also a children's book author. In 2015 she published her first chapter book series with Scholastic, "Emma Is On The Air." It is the story of an intrepid reporter, who at 8 years old is solving mysteries at school and broadcasting her news reports to all her friends. Siegal was inspired to write the series by all the curious children she meets in the community who want to know what it's like to be a reporter.
Before working at NBC New York, Siegal was a reporter and anchor at News 12 The Bronx. She graduated Magna Cum Laude from the Newhouse School of Public Communications at Syracuse University with a double major in Broadcast Journalism and Public Policy. While attending Syracuse University, Siegal lived in Hong Kong where she interned at NBC Asia.
A life-long New Yorker who grew up in the West Village, Siegal is now a proud Bronxite where she and her husband are raising two children and a cat.