Sunny Skies and Heat Return for Memorial Day
Temps will rise on Memorial Day, with a high of 86 and sunny skies forecast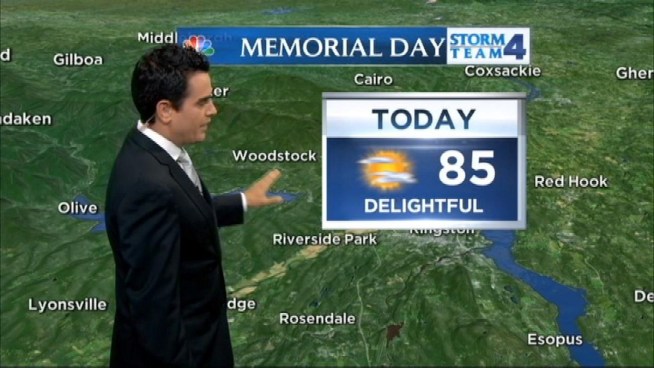 Steve Villanueva forecast for Monday, May 26.
Sunshine and rising temperatures are dominating the tri-state region's weather forecast on Monday after heavy rain battered the region at the start of the holiday weekend.
After a clear, sunny Sunday with highs in the low 80s, temps rose even higher for Memorial Day: A high of 86 is expected with sunny skies.
Here is your back-to-work forecast:
TUESDAY: Warm and more humid with a few afternoon showers/storms
HIGH: 85
WEDNESDAY: Partly sunny and cooler
HIGH: 66
THURSDAY: Mostly sunny
HIGH: 68
FRIDAY: A few showers
HIGH: 72
SATURDAY: Partly to mostly sunny
HIGH: 73