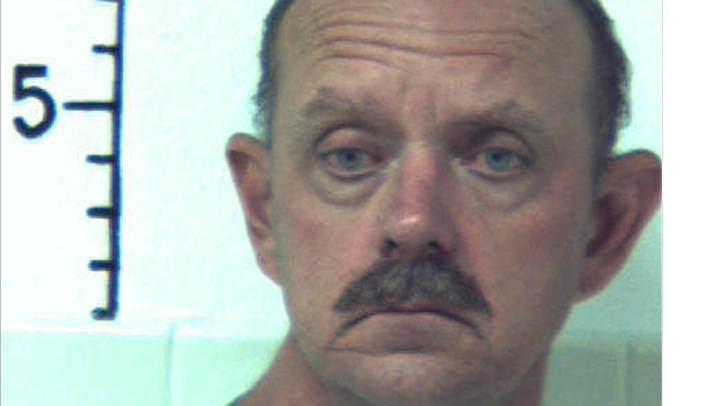 Residents of Watchung, a quiet northern New Jersey town, were shocked to learn one of their neighbors was accused of secretly videotaping boys inside a restroom at the Land of Make Believe, a popular family amusement park.

"I'm petrified with the issue going on," said Susan, a Watchung resident who lives on the same block as the accused man, Patrick Deck, and declined to use her last name . "He kept to himself, yes he did. An occasional wave was all we got."

Deck was allegedly hiding out in a park restroom secretly filming boys on Aug. 12, when a father noticed the strange behavior and detained the 52-year-old until police arrived.

"He had done this before by his own admission," said Rich Burke, the Warren County Prosecutor in charge of the case. "My understanding is he was in one of the booths and surreptitiously taping through a curtain or door."

Detectives went through the confiscated camera and found not only the bathroom footage, but alleged child pornography filmed by Deck.

In addition to the invasion of privacy accusation stemming from the incident at the amusement park, the separate incidents Deck documented on his camera led to charges of sexual assault of a child, filming a child in a sexual act, and possession of child pornography.

Police raided Deck's home, seizing computers and more than 100 DVDs and video tapes. Forensic experts are analyzing each potential piece of evidence.

"We're going through a step by step process looking at everything that's there. If there are more incidents or more evidence that we find that give rise to charges, then we certainly will charge him," said Burke.
Deck has pleaded not guilty to the existing charges. His attorney declined to make a statement at this time.
In Watchung, Deck's alleged crimes have caused parents to fear for their children's safety within the community.

"These days we just can't let the kids out front. We're always watching over them," said Watchung resident Paul Panzarella, the father of twins. "It is sad that you don't know who lives next door to you."

Panzarella said he was afraid Deck might post bail, which was set at $200,000, and walk out of jail while awaiting trial.

"I'm a father of four, so I understand the emotions involved and the concerns," said Tim Wenzel, Watchung's Chief of Police. "Emotions run high, these are our kids we're talking about, but the law goes both ways and you can't take the law into your own hands."

Watchung's top cop is cautioning residents against vigilante justice if Deck is released before trial. Instead he asks parents to use the case as a teaching moment with their children.

"Take this time to reinforce stranger safety," Wenzel said. "Talk to your kids about who are strangers, not to talk to strangers."

With school starting in just days, Watchung public schools are taking an aggressive approach to keeping children safe, no matter the outcome of the Deck case.

In a letter obtained by NBC 4 New York the the Watchung school district promised parents and guardians of students to review its security measures, hold a "stranger danger" program, and request increased police presence during the opening days of school.

According to court documents, if Deck should make bail he will be held under house arrest, forced to wear an electronic monitor and not be allowed any contact with minors.

"I'm horrified, it's just very repulsive," Susan said. "I'm very shaken up."