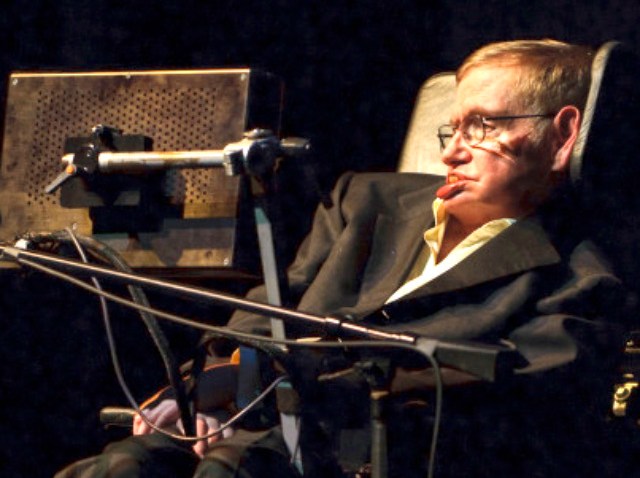 Some of the world's greatest minds, including renown physicist Stephen Hawking, are at the 2010 World Science Festival in New York this week.
Hawking will be honored at the opening night gala tonight, June 2 at Lincoln Center, which will also be attended by celebrities including filmmaker Alan Alda and world-famous cellist Yo Yo Ma.
The Festival began Wednesday morning with a free exhibit about the Laser Interferometer Gravitational-wave Observatory (LIGO), a telescope that can detect both light and gravitational waves from millions of lightyears away.
The exhibit includes images from the real LIGO, which is comprised of two installations in Louisiana and Washington.
A street fair in Washington Fair Park will conclude the festival on Sunday, June 6. A math competition, several hands-on lab experiments, animals from the Philadelphia Zoo, and best of all, attempts to make a cannon out of liquid nitrogen will all be at the fair.
The full list of events, both free and requiring ticket purchase, can be found on the festival's website.
"Science is the greatest of all adventure stories, a fact that often gets lost in the science classroom," said event co-founder Brian Greene, a Columbia Professor of Physics and Mathematics.
"The World Science Festival is dedicated to bringing science to general audiences in a new way, revealing the excitement, wonder, and inspiration of cutting-edge discovery," Greene continued.
He will also discuss his research on the hypothetical particles called superstrings at the festival.
Other attendees include astronomer Jill Cornell Tarter, who monitors for signs of extraterrestrial life and in 2004 was named one of Time Magazine's 100 most influential people; choreographer Karole Armitage, who will exhibit a dance inspired by Professor Greene's studies of theoretical physics; and ocean explorer Fabien Cousteau, grandson of famed explorer Jacques Cousteau.