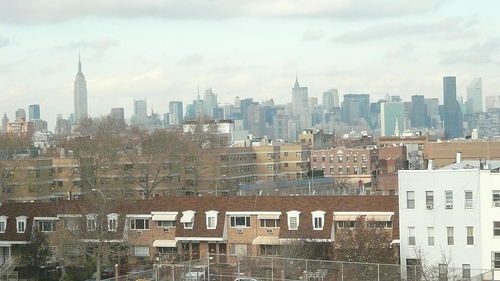 Brooklyn real estate development took a big hit during the recession, and in Bushwick, one luxury condo building that couldn't find buyers has now reportedly been turned into a halfway house for drug addicts.
Currently there are 18 recovering addicts living in the eight-unit building, The Daily News reported.
Developer Benjamin Glasser took a chance in Bushwick when he invested $3.8 million in the eight unit condo project. In 2007 he hoped to list some of the units, complete with floor to ceiling windows and state of the art appliances, for as much as $688,000 apiece.
The building was plagued by delays and by the time the city approved occupancy last year, the economy had tanked and four buyers backed out.
Looking to save his investment, Glasser enlisted the help of 35-year-old Ashley Khan, who was fresh off parole for a robbery, the Daily News said.
Khan's company Global Humanitarian Service leased the building for an undisclosed amount to run as a for-profit halfway house for drug addicts.
The move has not made neighbors happy and many question how he can run such a facility with no state or city oversight.
The residents of the one- and two-family houses and small apartment buildings that line the block complain the building is a haven for unsavory activity and potential crime.
"You need a license to get married. You need a license to drive a car. You don't need a license to open a halfway house?" Neighbor Evett Villafane, 52, told the News.