Hundreds of students protested Monday as the City University of New York's Board of Trustees voted to raise tuition by $300 annually for a 31 percent increase over four years.
Dozens of demonstrators from Students United for a Free CUNY gathered at Madison Square Park and marched over to Baruch College, where the board met for a vote on the tuition increase.
Monday evening, the board approved the hikes by a vote of 15 to 1. By 2015, undergraduate students will pay $6,330 a year under the plan, compared with $4,830 in 2010. Community-college students also pay more.
"Increasing the tuition, for some people, it's totally fine," said CUNY student Michelle Balon, a demonstrator. "But for a lot of people, it's gonna mean an end to their education opportunities."
Local College Students Tussle Over Tuition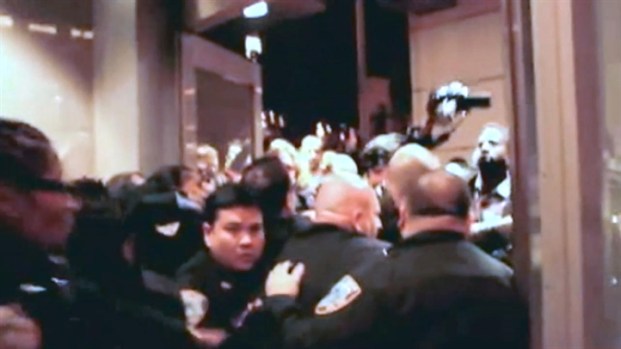 There were at least three arrests at the demonstrations, police said. The charges were not immediately clear.
"I work three jobs, I pay taxes and I'm a student," said Priya Chandra Sekaran, a CUNY graduate student. "We are the public. We're just claiming what's ours. We want a right in how that money is allocated."
Earlier in the afternoon, demonstrators stormed past the police barricades and into 3rd Avenue, blocking traffic.
At one point, demonstrators surrounded police motorcycles, blocking them from moving forward, including Brooklyn City Councilman Charles Barron.
The university says it has faced surging enrollment amid millions in budget cuts, but students argue administrators should look elsewhere to balance the budget.
CUNY also said a portion of the money raised by the tuition hikes would be set aside for helping students with financial aid. Officials point out that 60 percent of CUNY students already attend tuition-free.
Baruch rescheduled afternoon classes and limited student access during the board meeting to avoid a repeat of a Nov. 21 incident where 15 students were arrested during a protest.