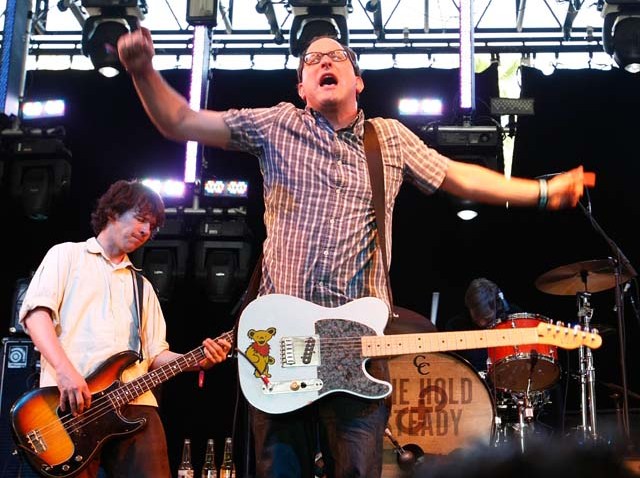 Ever since we first heard that Hold Steady frontman Craig Finn -- one of the best storytellers working in music today -- was working on a stripped-down solo album, we've been wondering how it would turn out.
We nodded in appreciation at the "Friday Night Lights" reference in the album title Clear Heart Full Eyes.
We streamed the first single "Honolulu Blues" and marked Feb. 29 and March 1 down on our calendar so we didn't miss any of his solo shows.
So the only thing left to do is actually hear the album. And thanks to the fine people at NPR, who are streaming Clear Hearts Full Eyes at their website, we can.
The album is due in stores via Vagrant next week, but you can go ahead and get an earful of Full Eyes now.