Google Maps Now Has Flu Shot Finder
Application pinpoints all locations within the local area with flu vaccines.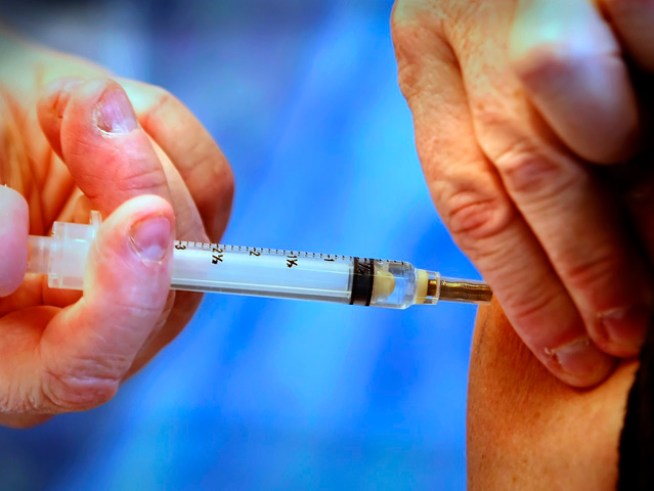 Getty Images
PROVO, UTAH - OCTOBER 27: A nurse administers a shot of the H1N1 vaccine at the Utah County Health Department October 27, 2009 in Provo, Utah. After health department got a shipment of 4000 vaccines overnight, a large line formed with a wait of four to five hours. (Photo by George Frey/Getty Images)
Can't find the seasonal and swine flu vaccine anywhere?
Google it.
The flu vaccine may be in short supply -- with Wall Street types hogging it all -- but Google Maps can now help you out.
A new application on Google Maps pinpoints the locations within a given area with either seasonal and swine flu vaccines.
Just for fun, we looked up a few locations within a few miles of us here at 30 Rockefeller Plaza that offer the flu shots.
The locations in red have the seasonal flu shot. The blue locations show places with the H1N1 flu shots. Locations with both colors have both.
For more information about the swine flu vaccine, visit the city's vaccination site.
And don't forget, you can' t cure Swine Flu with raw onions.