Part of FDR Drive Closing for Pothole Repairs
Two southbound lanes will be closed between East 49th Street and the United Nations underpass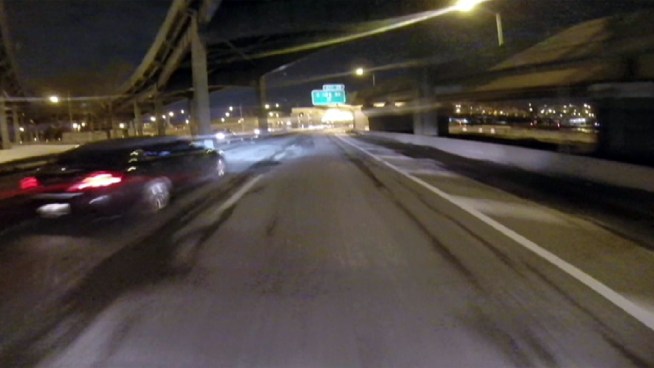 NBC 4 New York
The road was scheduled to reopen on time for the morning rush but the repairs will be ongoing. Ida Siegal reports.
Part of FDR Drive in Manhattan will be closed until Monday morning for pothole repairs.
Two southbound lanes will be closed between East 49th Street and the United Nations underpass at East 42nd Street.

Crews will be milling and paving the roadway from 11 p.m. to 5 a.m. Monday.
Drivers should plan to use alternate routes.