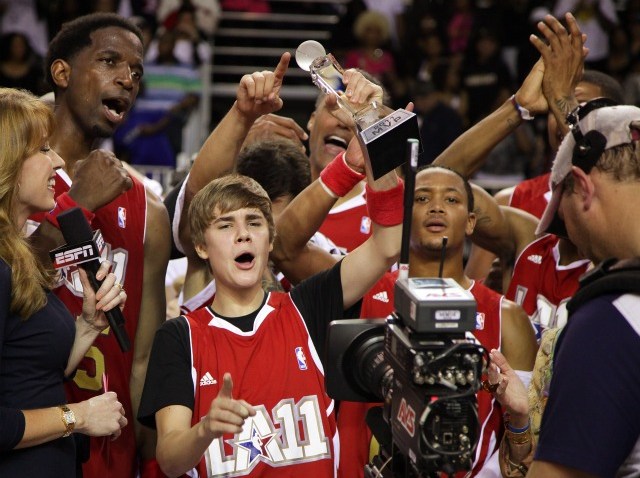 Justin Bieber might have found his true niche other than singing: basketball.
At the NBA All-Star celebrity game in Los Angeles last night, the heartthrob was selected as the most valuable player, The Associated Press reported.
Bieber, who wore a red-and-white jersey, was playing for the West, which lost to the East 54-49. In the game, he scored eight points with four assists and two rebounds. He garnered cheers from the crowd at the Convention Center when he handled the ball, said The Hollywood Reporter.
The star said in an interview during the game: "I'm just running back and forth. I'm controlling this whole team. I'm just kidding."
The leading scorer on the West team was former Chicago Bulls great Scottie Pippen with 15 points.

Former basketball player Bill Walton coached the West team. Aside from Bieber, other celebs on the West team included Rob Kardashian, "Chuck"'s Zac Levi and singer Trey Songz. Magic Johnson coached the East team that included rapper Common, Jason Sudeikis and Nick Cannon.
Selected Readings: The Associated Press, The Hollywood Reporter