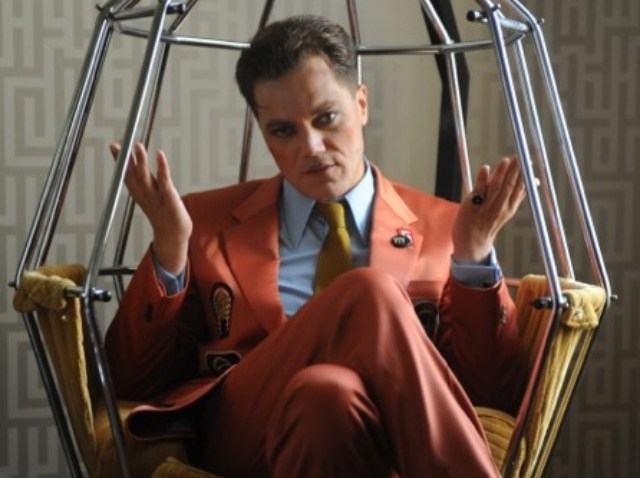 In a movie all about outrageous girl rockers, how does a man manage to steal the show?

In the case of Michael Shannon's fantastic performance in "The Runaways" (in theaters March 19), he takes rock and roll crazy, adds the crafty and delivers it with wild-eyed zeal. Shannon has made a career of playing transfixing nut jobs -- the Oscar-nominated role as the institutionalized truth-teller in 2008's "Revolutionairy Road" stands out. But he outdoes himself here. From screen moment one, Shannon takes center stage even if he's playing glam-tastic manager Kim Fowley.

This might be the girls' story and much of the attention is focused on Kristen Stewarts breakaway from her "Twilight" self -- but Shannon's Foley is the motivation behind most every move the girl-band made to get noticed before they erupted in the 70s. One stroke of creative genius -- getting local boys to pelt the girls in rehearsals to get them used to owning the stage under any condition.
It's hard to imagine in the years after the business-packaged Spice Girls how radical this concept truly was at the time. But Fowley is a calculating rock and roll machine who has the foresight to see the potential in a sexed-up, underage girl band. "It's not about women's lib," he urges a prude Dakota Fanning, telling her to sing from her lower regions. "It's about women's libido."

Fowley's Svengali vision is realized, even if his creation eventually rebels against his control. Far from caring, he expects it.
After all, it's only rock and roll. Just like Shannon's perfectly-captured performance.