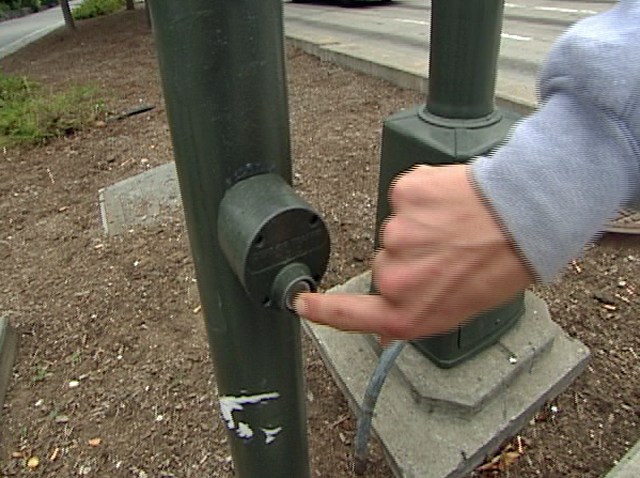 We've all been there.
At the crosswalk. Waiting for the light.
And then we notice it. A little button with a small sign that reads, "press for green light."
So we press the button, and before too long, the light changes.
What could be more direct, right?
Except for one thing: that "pedestrian activated signal" -- as transit gurus call it-- doesn't really work.
Yup, it's a placebo -- about as powerful as a sugar pill.
So what's the deal? It turns out NYC transportation officials disconnected the switches several years ago because there was a little bit of button-pushing overload.
But rather than take them all down, the buttons and signs are still out there, especially along West Street near Hudson River Park.
If you want to see more, just press play on the little video screen you see here. And trust us, this button works!