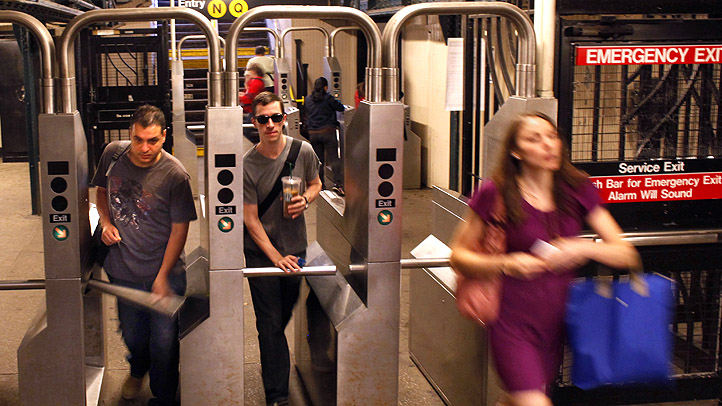 Here's a bar trivia question, New York-style: Where's the city's most used subway turnstile?
A turnstile at Manhattan's Columbus Circle registered more than 1.4 million swipes this past year, according to the Metropolitan Transportation Authority.
It's even more now, since the MTA counted on Aug. 19.
One subway rider had a theory as to why that one takes the prize, telling the
Daily News
that it's the closest one to the escalator.
The A, B, C, D, 1, and 2 trains all run through the Columbus Circle station.
The runners-up among most-used New York turnstiles are two turnstiles next to each other at the Jamaica Center station in Queens.
A turnstile at Times Square and two at Grand Central Terminal are next.
Copyright AP - Associated Press