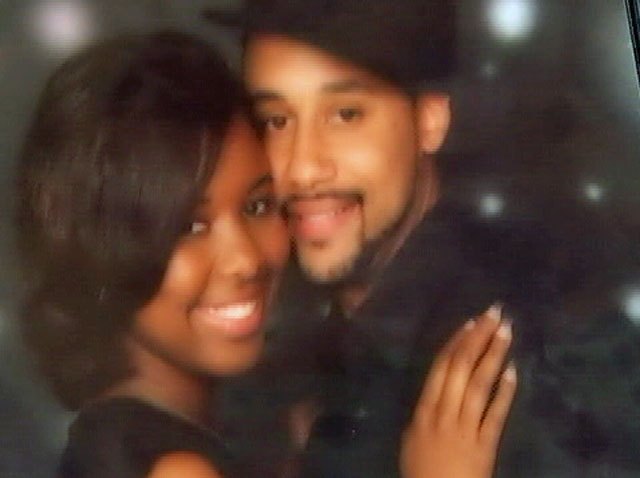 An engaged couple returning to their northern New Jersey home from their engagement party were fatally shot in what authorities believe was a botched carjacking.

Hudson County Prosecutor Edward DeFazio said 27-year-old Michael Muchiaki and his 25-year-old girlfriend, Nia Haqq, were both shot twice in the head. They were found near their car, which was not taken.

The couple had attended their engagement party in New Brunswick and returned to their Jersey City home around 3 a.m., DeFazio said.
As they parked their car, they were approached by a man and two women, who later fled the scene in another vehicle.
DeFazio told NBC New York that "two weapons were used." Muchiaki was a victim of both a shotgun blast and a bullet from a handgun, both to his head. Haqq was gunned down with a handgun.
The three suspects left the scene in a gold-colored Pontiac Grand Am, police said.
DeFazio said that based on the crime scene and witness statements, it appears the victims were shot during an unsuccessful carjacking. Authorities believe their car could not be taken because it had anti-theft device.
"The people who did this were there earlier in morning engaged in some kind of activity and we need help with that," DeFazio said.
Copyright AP - Associated Press