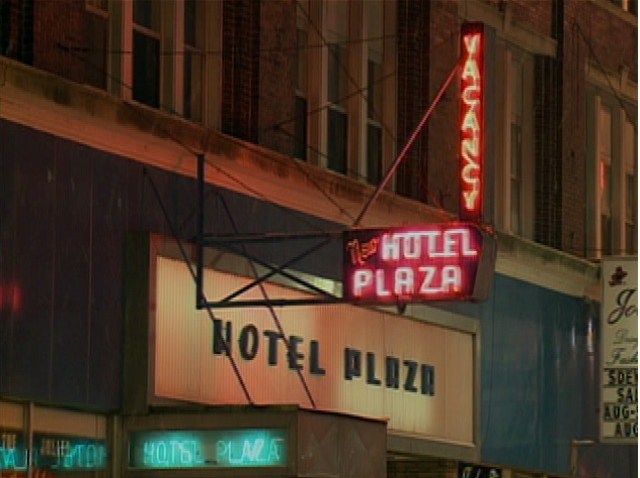 Hotel Carter in New York City was named one of the dirtiest hotels in the country, according to rankings from TripAdvisor.com.
The list reveals the top 10 dirtiest hotels, with Hotel Carter coming in No. 4. Surprisingly, Hotel Carter apparently thinks this is a good thing.

"We are getting better because before we were the number one and now we're number four," said the Hotel's manager Karen Lee. The hotel has appeared on the list five times in the past six years according to a statement released by TripAdvisor.
Located in the heart of Times Square, users on the Trip Advisor rave about the location but loathe about the hotel claiming horrors such as mice and mold spotted during their stays.
The site used users ratings and commentary to generate the list. The top dirtiest hotel was the Grand Resort Hotel in Tennesse. Rounding out the list is the Econo Lodge Newark International Airport hotel in Elizabeth, N.J.
"There was mold, stains on the carpet… there was something sticky on the comforter and the topper of it all... we probably have 25 bug bites between the two of us," claimed one hotel guest in a review posted on the travel site.

The rankings are determined according to ratings submitted on the site from travelers. "The list is based on candid traveler feedback specifically rating the category of hotel cleanliness from 1-5 (1 being lowest, 5 highest) in the hotel review form on the site," TripAdvisor explains. "The top 10 dirtiest hotels had the very lowest cleanliness ratings on TripAdvisor."
Here's the full list:
1. Grand Resort Hotel & Convention Center - Pigeon Forge, Tennessee
2. Jack London Inn - Oakland, California
3. Desert Inn Resort - Daytona Beach, Florida
4. Hotel Carter - New York City, New York
5. Polynesian Beach & Golf Resort - Myrtle Beach, South Carolina
6. Atlantic Beach Hotel - Miami Beach, Florida
7. Rodeway Inn - Williamsville, New York
8. Super 8 Estes Park - Denver, Colorado
9. Palm Grove Hotel and Suites - Virginia Beach, Virginia
10. Econo Lodge Newark International Airport - Elizabeth, New Jersey