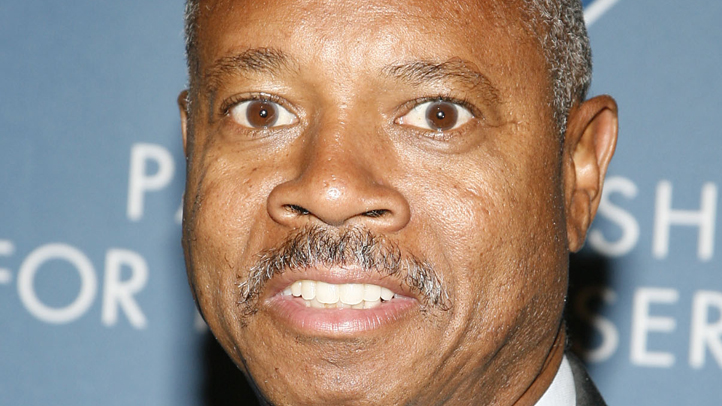 Just days after a primary vote, the Bronx district attorney says he no longer wants the job and hopes to be nominated to an open judicial post on the state supreme court by Bronx Democrats.
If District Attorney Robert Johnson is selected as a judicial candidate next Thursday, it will be Bronx Democratic politicians led by Assembly Speaker Carl Heastie – and not Bronx voters - who will likely select the next district attorney. Critics point out the primary has passed, making it is too late for other candidates to try to get on the ballot.
"This stinks," New York Public Research Interest Group spokesman Gene Russianoff said of the apparent backroom deal. "What is their problem? They don't trust the democratic process to elect the D.A.?"
For months, rumors have swirled about questionable dealings between Johnson and Bronx political leaders including Heastie, current Bronx Democratic Chairman Marcos Crespo and Bronx Borough President Ruben Diaz Jr. about whether Johnson would get a judgeship if he agreed to wait to give up his district attorney post until after the primary.
In a statement issued late Friday, Johnson denied he had engaged in any questionable dealings.
"Contrary to what has been reported, no one, including anyone associated with the Bronx Democratic Party, has ever offered me another position, nor has anyone asked me to step down or retire as District Attorney," he said.
Johnson also pointed out his name also appeared on the Republican and Conservative lines.
"I have concluded I would like to serve in another capacity," Johnson said. "It is a time for a change in my life. The judicial position will allow me to make a career move that provides the change that I seek without giving up public service."
A spokesman for Heastie and other Bronx Democrats did not immediately answer an email for comment. Heastie has said in past interviews that as current Assembly Speaker, he will not take an active role as a Bronx party leader.
The judicial position cannot be offered until September 24. Johnson said if he fails to secure the judicial nod with the support of the county chairman, he will seek to stay on as district attorney.
Doug Muzzio, a political science professor at Baruch College, is also critical of the timing of the Bronx developments and has questioned who might get the district attorney post next.
"It is a classic example of legal corruption and it is a common practice," he said. "The bottom line is that it is always nice to have your derriere covered by a prosecutor that owes you their job."
Politicians in Albany have faced intense scrutiny by federal prosecutors in recent years, and numerous politicians have been prosecuted, including several from the Bronx. Former Democratic Speaker Sheldon Silver and former Republican majority leader Dean Skelos (R-Long Island) have been indicted; both deny wrongdoing.
A spokeswoman for Mayor DeBlasio said the office would not comment.
Johnson has served 27 years as district attorney in the Bronx. The low-profile district attorney has prosecuted serious killers and other criminals, and he was first to charge former police commissioner Bernard Kerik with corruption.
Johnson has at times battled with law enforcement unions over decisions to prosecute some officers accused of abuse or corruption. His office has also been criticized for its lower conviction rate than other district attorney offices, as well as the relatively few public corruption prosecutions brought against officials -- often leaving that work to federal prosecutors.
Before being elected district attorney, Johnson served in the Navy, worked with The Legal Aid Society and as a criminal court judge.