The family of a 15-year-old Connecticut high school student who shot himself in the head is suing the town and its board of education, alleging school officials knew their son was relentlessly bullied for years and failed to protect him.
The family of Bartlomeij "Bart" Palosz is suing Greenwich and the town's school district for $15,000 in damages, nearly two years after the 15-year-old committed suicide after the first day of his sophomore year at Greenwich High School, the first day his recently-graduated older sister wasn't there to look after him.
The complaint alleges Palosz was "subjected to a years-long history of unremitting bullying" at Western Middle School and Greenwich High School. The last time he was bullied was the day he died, according to the complaint.
Bart faced years of name-calling, teasing and physical violence that left him injured on at least one occasion, according to the complaint. He was kicked and hit on the back of the neck. Classmates stole his pencil and threw it at him and smashed his brand new smartphone, court documents allege.
"Everyone treats him bad because he pushes people's buttons," Western Middle School Assistant Principal Albert Sackey wrote in a report after Palosz was kicked at his locker in 2012, according to the complaint. "Everyone is mean to him."
Palosz's performance in class suffered drastically. He stopped turning in his homework and his grades plummeted in the spring of 2013, the complaint alleges. He also began biting his hands in an effort to cope with stress and anxiety.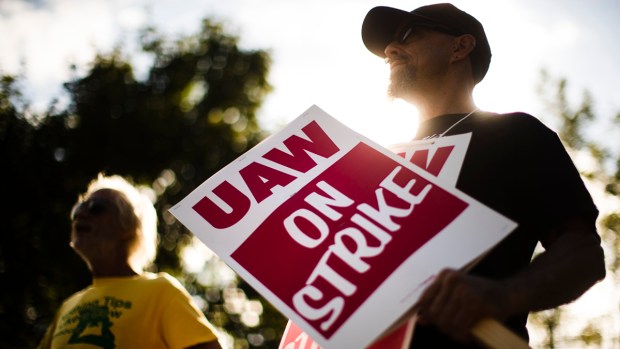 Top News Photos: Workers Strike Against GM, and More
All the while, school administrators, teachers and counselors left Palosz "unprotected and unsupported"despite their knowledge of the bullying he endured, according to the complaint.
"Kids pick on him, very socially akward (sic), bullied regularly, annoying to peers," a middle school employee wrote during Bart's transition to the high school. "Bart gets bullied on a regular basis but he doesn't tell anyone, needs to be connected, wants to be liked."
Another wrote: "Shoelaces tied together – Stitches in head – hit w/ locker. He won't tell on kids. No self advocacy. Very tall and awakward (sic), will stare at other kids. Wants to be liked."
The complaint claims Greenwich High School "failed to comply" with its anti-bullying policy, which requires staff members to provide victims with emotional support, intervene in and investigate known cases of bullying, file oral and written reports on bullying instances, contact the parents of bullying victims and discipline bullies.
The lawsuit cites Greenwich First Selectman Drew Marzullo as saying, "We as a community failed this child."
According to family attorney Randy Savicky of Silver Golub & Teitell LLP, the town is required to respond by Sept. 8.
"We feel this lawsuit is important so that other students in Greenwich don't suffer the same kind of treatment that Bart did. It is our hope that this lawsuit will result in changes to how the Greenwich school system responds to students in need of help so that there will be no more needless deaths," the family said in a statement Wednesday.
NBC Connecticut has reached out to Greenwich Town Attorney John Wayne Fox for comment on the lawsuit.
SUICIDE PREVENTION: The National Suicide Prevention Lifeline (800-273-8255) is open 24 hours a day, 7 days a week.
Greenwich Student Commits Suicide