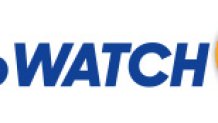 There should be no shortage of must-see action on Day 9 of the 2016 Rio Olympics. Newark teen boxer Shakur Stevenson made a triumphant debut in the ring, and Brooklyn's Justin Gatlin took silver to rival Usain Bolt while trying tp capture the title of "Fastest Man in the World." Also, Carmelo Anthony and Team USA narrowly edged the talented French basketball team, and in gymnastics, Team USA's Simone Biles took her third gold.
Without further ado, here are our 4 to Watch on Day 9:
DON'T MISS THE ACTION: For a complete rundown of all the day's events in Rio, visit the streaming schedule page for NBCOlympics.com. Watch every event of the 2016 Rio Olympic Games live there, on the NBC Sports App and connected set-top boxes and catch the highlights in primetime on NBC.
1. Usain Bolt Captures Unprecedented Third Straight Gold in 100-Meter
Usain Bolt won the 100 meters for the third Olympics in a row on Sunday, becoming the first three-time champion in track's marquee event.
Never one of the sport's fastest starters, Bolt ran down the field Sunday night to finish in 9.80 seconds. American Justin Gatlin, who was born in Brooklyn, was second in 9.89 and Andre De Grasse of Canada was third in 9.91.
Since London, Bolt has been beaten just once in the 100m sprint, which was by the legs of Gatlin in 2014. However, after pulling out of the Jamaican Olympic Trials with an injury, no one was certain how healthy Bolt would be in his fourth Olympics.
"When you think about track and field, you think about Gatlin and Bolt," Gatlin said. "We are showmen. We are true competitors."
[Rio2016 - OLY-CORRECT] Meet Some of the Parents on Team USA
Gatlin, who missed the 2008 games while serving a four-year doping ban, compared the anticipation for a race against Bolt to that of a basketball game featuring Kobe Bryant and LeBron James, or a soccer match with Lionel Messi and Cristiano Ronaldo.
WATCH MORE: Justin Gatlin's tumultuous path leads back to Olympics
Gatlin describes rivalry with Usain Bolt

2. Newark Teen Boxer Shakur Stevenson Wins in Olympics Debut
[NATL] Potential Breakout Stars of the 2016 Rio Olympics
Newark's Shakur Stevenson won by unanimous decision in his Olympic opener Sunday, defeating Brazil's Robenílson Vieira de Jesus.
The confident young man from New Jersey's largest city has a dominating track record in international competitions and could become the first U.S. male boxer to win an Olympic gold medal since Andre Ward, his greatest influence and favorite boxer.
The 19-year-old Stevenson, who trains in Alexandria, Virginia, got started in boxing when he was 5 years old after his grandfather introduced him to the sport and served as his trainer.
As he progressed through the ranks, the bantamweight (56kg/123 lbs) fighter turned in strong results at the youth level, particularly in international competition. By the time Stevenson won the U.S. Olympic Trials in December 2015, the 2014 Youth Olympic Games champion had already compiled an impeccable 17-0 record against international foes and was becoming a rising star in the sport.
WATCH: Shakur Stevenson's road from Newark to the Rio Olympics
Teen boxer Shakur Stevenson wants to set example for hometown of Newark
3. Carmelo Anthony, Team USA Defeat France in Preliminary Round
In another close finish, the U.S men's basketball team beat France 100-97 in the preliminaries. The men's basketball team touts one of the most talented rosters in the tournament, with NBA-ers Carmelo Anthony, Tony Parker, Nic Batum, Boris Diaw and Rudy Gobert leading the way. Talent aside, France features some of the best nicknames in the entire Games in Diaw (the Borista, Tea Time) and Gobert (French Rejection, Stifle Tower).
[NATL] Meet Team USA: Men's Basketball Team
The U.S. women, including New York Liberty's Tina Charles and Syosset's Sue Bird, defeated China in each team's final Group B game, 105-62. With a sampling of Olympic veterans and influential newcomer Elena Delle Donne, Team USA is poised to win a sixth consecutive gold in the event.
Highlights From Day 9: USA Finishes Group Play With Win Over France
WATCH MORE: Carmelo Anthony becomes USA's all-time leading scorer in Rio
Carmelo talks to NBC 4's Bruce Beck about setting Olympic record in Rio
Carmelo Anthony "not having it" during team's Vanessa Carlton singalong
Team USA women dominate China in Olympic basketball victory
4. Gymnastics Superstar Simone Biles Wins Gold in Women's Vault
[Rio2016 - Gymnastics]Olympian in the Making: Simone Biles' Childhood Photos
Already sporting gold from the women's gymnastics team final and the women's all-around, Simone Biles captured the top prize again in the women's vault.
[Rio2016 - Gymnastics]Higher, Stronger, Fiercer: Final Five Dazzle in Team Final
Also medaling for the United States on Sunday were Madison Kocian on uneven bars and Alex Naddour on pommel horse. On the horse, Britain's Max Whitlock won his second gold medal of the day and teammate Louis Smith got silver.
Naddour's bronze was the first medal on horse for the US since 1984.
After the vault, Biles beamed and waved from her spot atop the podium at the Rio Olympic Arena, a place she has already visited three times in six days. The 19-year-old Biles has two more chances to add to her gold medals in the vault, team and individual all-around — in the event finals of the balance beam and the floor exercise. She'll be joined on beam by teammate Laurie Hernandez and on floor by Raisman.
SEE PAST HIGHLIGHTS: Simone Biles nails all-around gold in Rio with jaw-dropping floor routine
Simone Biles flies high on vault in team final
MORE: Simone Biles' "typical teenager" route to becoming elite
U.S. women's gymnastics team immortalized on cereal box
Friendship goals: Biles and Raisman's embrace caps incredible Rio gymnastics victory