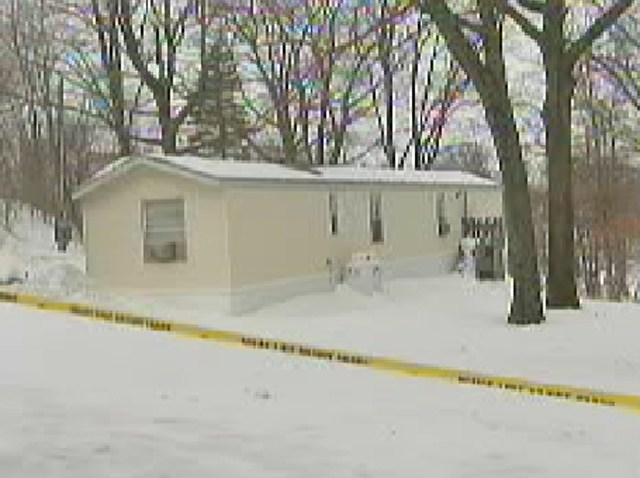 Mount Arlington New Jersey is on edge after a 77-year-old widow who volunteered at her local church was slain in her home and police warned the public about strangers going door to door.
Barbara Wilson was discovered murdered after parishioners at Mount Fern United Methodist Church in Randolph grew worried when she missed a fundraiser Sunday morning, officials said.
Police broke into her Howard Boulevard home, overlooking Lake Hopatcong and just down the block from the police station, and found the widow on the floor of a bedroom with trauma to her body, according to Morris County Prosecutor Robert A. Bianchi.
News
Top news stories in the tri-state area, in America and around the world
"It's beyond anybody's comprehension, unbearably so, that anyone would even think to cause her harm," Mount Fern's Rev. Jack Copas told the Star Ledger. "It renders us all speechless because she was such a wonderful person. Who would want to hurt her?"
Authorities are telling residents in the Morris County suburb to watch out for people going door-to-door but stress they have no proof that's how the killer got inside Wilson's home.
Bianchi urged people in the area to contact police about any strangers in the "neighborhood offering services for the past week, or were going door-to-door for any reason."
"We're advising people as a precaution," said the prosecutor. "We're not trying to scare anyone."
He also urged people who had recent contact with Wilson to help detectives construct a timeline of her last days.
Rev. Copas told the paper that Wilson lived "a modest life" alone and volunteered as a caregiver for both young and old.
Anyone with information can contact the Mount Arlington Police Department at 973-398-2100, the Morris County Prosecutor's Office at 973-285-2900 or the Morris Sheriff's Office Crime Stopper Program at 973-COPCALL.