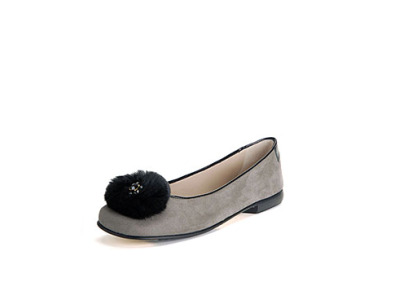 On top of the re-launch of the Taryn Rose Collection this fall, the designer has returned to produce her new-ish line High Heel Power for HSN, as well as a third collection, the high-end Haute Footure, dropping in July.
Rose blazes forward with the new lines with somewhat cringe-worthy names (we're certainly not marketing experts, but chick-lit-worthy foot puns don't scream 'high-end' to us) shortly after the company was acquired by Schottenstein Stores Corp. Luxury Group earlier this year. The signature Taryn Rose Collection will remain the core of the brand, with prices between $95-$495, while the remaining 40 percent or so of sales will come from High Heel Power and Haute Footure.
The two new collections book-end Taryn Rose to appeal to a larger customer base. Haute Footure kicks off its run at Neiman Marcus before being more widely distributed and will retail between $350-$1,200. High Heel Power falls in the $95-$129 range, and was described to WWD by Schottenstein president Mary Gleason as the luxury alternative, kick-around shoe.
And it doesn't stop there. According to the report, there are plans for Taryn Rose world domination, via expansion into fragrance, handbags, jewelry, small leather goods and more.