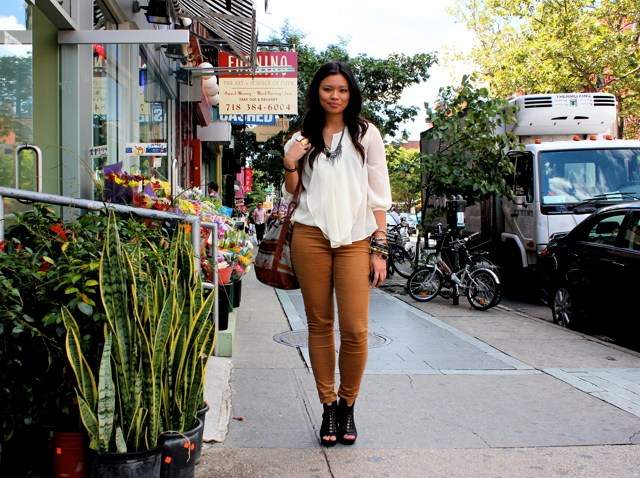 After a few too many eyefuls of ladies in short-shorts, Tina Trinh's cool, ladylike style was seriously refreshing for a late summer afternoon.
"I'm so sick of summer cothes!," says Trinh. "I've been getting out all the layers lately." We loved the way Triinh paired her cool burnt-orange jeans with peep-toe wedges and a ruffled silk blouse for a look that felt pitch-perfect for right now, and could transition right through September.
Hometown: Los Angeles
On My Way: "Back home from work."
Today I'm Wearing: "Mostly vintage with a few found accessories and a Topshop ring."
My Signature Middle School Style: "I had to wear uniforms, so it was all about making the uniform your own and being creative within the dress code."
If I Could Sit Front Row at Any Fashion Show, It Would Be: "Alexander McQueen."
My Style in Three Words: "Sheer. Chic. Strange."