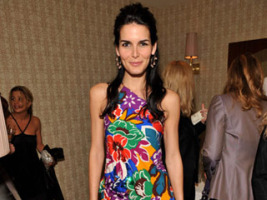 Upper East Side gem Rare Vintage is plotting a seriously enticing giveaway: a dress a month through 2010. If you've got any upcoming weddings on your calendar, we'd suggest registering now.
One lucky winner each month will receive a dress hand-picked by owner Juliana Cairone, starting with a 2008 Oscar de la Renta dress (which, yes, classifies as "vintage") that Angie Harmon wore to an Oscar party. It's long, covered in flowers, and backless -- basically the hottest thing we've seen for a while.
To get your shot at a dress, either become a fan of Rare Vintage on Facebook or email win@rarevintage.com.