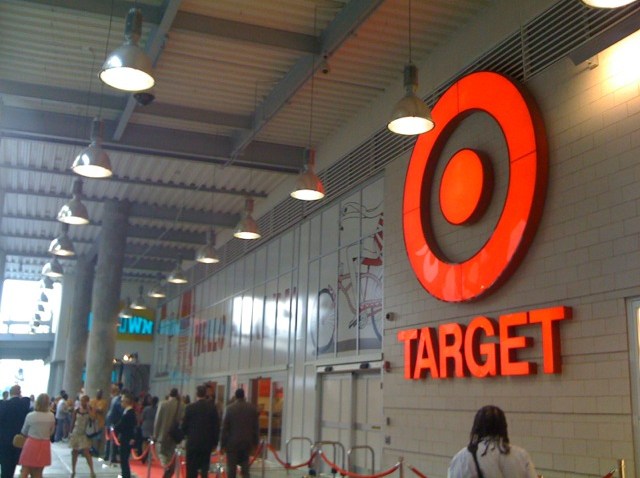 The massive new Target in Harlem doesn't open to the public until Sunday, but we got a sneak peek at the store (and the Isabel Toledo swimsuits!) at Tuesday night's exclusive opening event. Occupying the second level of Harlem's East River Plaza, a shopping complex already chockablock with monster stores like Costco and Best Buy, the mega-retailer put on quite the event.
Staying in tune with the area's history and culture, Motown singers greeted eventgoers, who were invited to shop and wander around the behemoth space (we were too overwhelmed to grab anything besides a box of granola bars). Besides photo ops with the Target mascot dog, other "attractions" included a cooking demo by Top Chef Masters winner Marcus Samuelsson, and a replica of the iconic Apollo Theater's stage, where local celebrity Doug E. Fresh showed off his human beat-box skills.
It was especially cool to get a firsthand glimpse of Isabel Toledo's swimsuit and beachware line, sold exclusively at the Harlem location. Consisting of suits, cover-ups and towels replete with artsy, scribbled prints and vivid hues, the collection kind of makes us wish summer weren't so fleeting. But then again, with prices topping out at $35, stock up and save everything for next season.