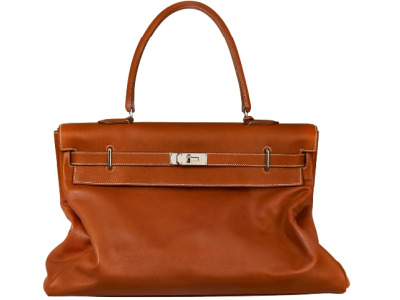 Inventor of the original "it" bag, Hermès puts a new spin on an icon with the Kelly "Relax" bag.
The Kelly Relax does just that to the venerable status symbol named after Grace Kelly, taking the tote from its classic, prim and structured structure to slouchy and just-as-rich day bag. High Snobette says it's even slouchier in person.
So, good news for those with $11,000 to burn but felt that the high-society boxiness of the original Kelly just wasn't them. Perhaps Hermès will christen the new piece with a "Complimentary Kelly Relax Bag for Gals Named Kelly" promotion (wink, wink).