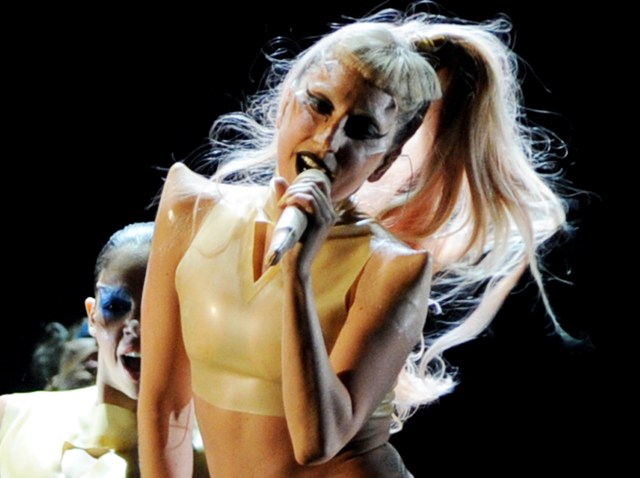 Update: Lady Gaga has announced via Twitter that she'll be making her runway debut as a model on the catwalk of her stylist Nicola Formichetti's womenswear collection for the Mugler label. Gaga and fashion fans alike can watch a livestream of the fashion show at 3PM on March 2nd on Facebook.
Formichetti will debut his womenswear collection for Mugler on Wednesday in Paris, creating the proper spectacle with the help of musical director for the show, Lady Gaga, who will reportedly unleash her newest track during the runway walk.
When WWD asked Formichetti if his music muse would be attending the show, the designer and stylist played coy: "I don't want to say," he said. "That's a surprise."
Prior to the show's start, 30 minutes of backstage preparation footage will be livestreamed on the Mugler Facebook page. Otherwise. we imagine all eyes will be peeled for a possible front row appearance by Formichetti's most famous client.
In anticipation of the show, Formichetti released a short-film teaser for Mugler, depicting a martian-like nude sculpture by Rein Vollenga amidst chanting and heartbeat tones—a similarly trippy, but much briefer visual, compared to Gaga's Born this Way video, which also dropped yesterday.