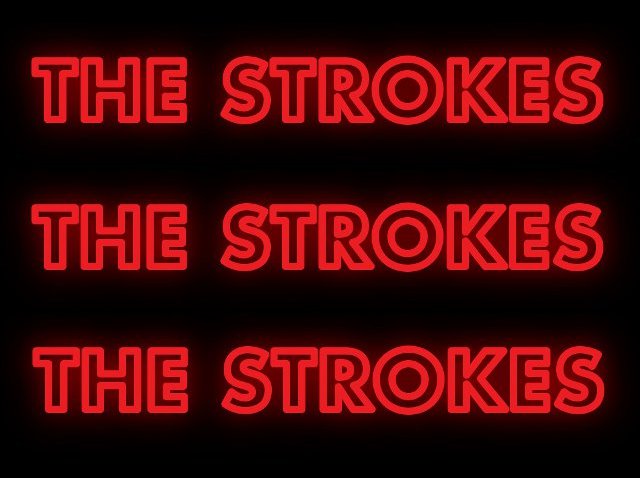 Ok, I know what you are thinking; is this guy the leader of The Strokes fan club? Or maybe you think I'm on the take. While I would be happy to be in either of those options, the fact remains, I am simply a super fan of the band which is why it's impossible for me to refrain from covering every piece of news that they put out into the ether.
Now that we have cleared that up, let's get down to business. Yesterday The Strokes posted the video for the first single "Under Cover Of Darkness" off their upcoming release Angles (RCA) which hits record stores on March 22. As BrooklynVegan points out, the video was shot in the opulent Loew's Theater in Jersey City, New Jersey. Check out the well-dressed New York City boys below:
The Strokes also posted a second song titled "You're So Right" from their forthcoming record on their website via YouTube. The track is less catchy than the first single, but it may clue listeners in on direction of the new album. Listen to the new jam here:
A couple more quick notes regarding my favorite five-piece; if you missed out on getting tickets to their sold out show at Madison Square Garden, you should get prepared to rent a car and head south to Merriweather Post Pavilion for the Sweetlife Festival on Saturday, April 30. The Strokes are the advertised headline, but the rest of the bill and on sale info has yet to be announced. Fans can sign up for updates via the festival's website.
Finally, The Strokes will play Saturday Night Live this week with host (shrug) Miley Cyrus so tune in and get a taste of what they've been up to. And yes, I'm a company man.