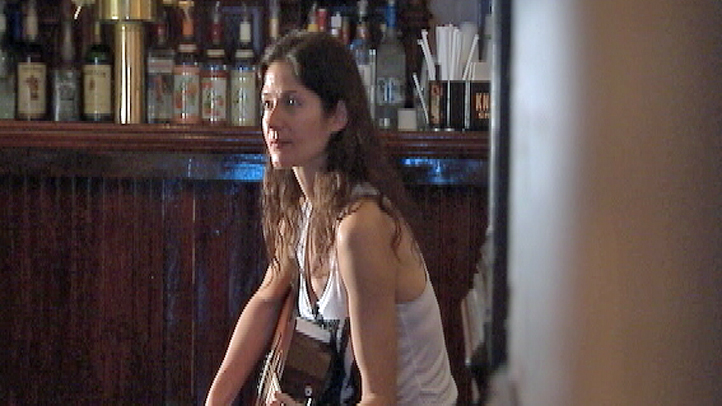 Never mind that she's opened for Sarah McLachlan and The Indigo Girls. Jill Hennessy can sing as much as she wants, but on the streets of New York she gets a certain greeting almost every day.

"Usually it's 'excuse me, were you the lawyer on....?' Then they'll say 'LA Law,'" Hennessy says.

Hennessy actually played Claire Kincaid on "Law & Order" and then starred in the NBC hit "Crossing Jordan" for six seasons.
Now Hennessy has found a role that feels true to life. She plays a singer-songwriter in the indie film "Roadie" premiering at the Tribeca Film Festival. It tells the story of a Blue Oyster Cult stagehand who reconnects with his high school crush, played by Hennessy.

"One thing I kind of love about her is, she did have these dreams, and still does," said Hennessy, in a recent conversation with NBC New York at a midtown bar.
"I can actually play some guitar, I can be myself -- because I actually started off as a musician before I was acting," she said. "I lived in Toronto, and I would play guitar on the street, for money, so I was a street busker."

"When she started to sing, just her whole vibe... Jill's Nikki," said director Michael Cuesta. "That's exactly how we saw the character. Even her look. I saw her dark hair, I saw Jill Hennessy. I saw Jill Hennessy in the role."
"Roadie" is set in Forest Hills, shot on location in Queens and Brooklyn, and features the music of Long Island bands like The Good Rats.
As for Hennessy, her goal is similar to her character's in the film: to be recognized for musical talent. A song she wrote, "Ghost in My Head," plays a pivotal role in the film's plot.