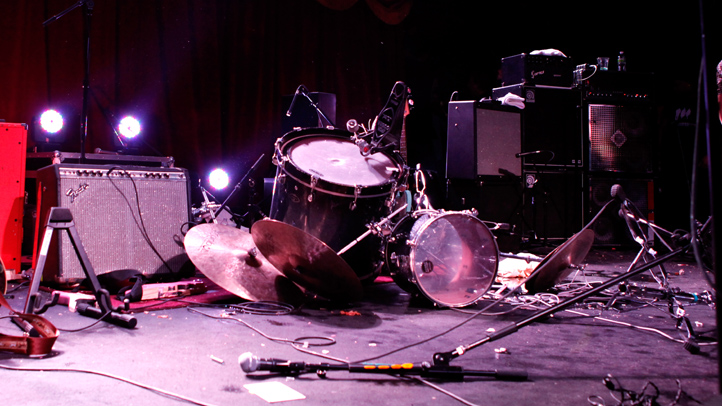 Rhode Island's favorite raucous blues rockers Deer Tick will be taking the stage at Death By Audio tonight for a free show presented by Brooklyn Vegan. It's in support of the Occupy Wall Street protesters who have been arrested - upwards of 800 now. The show is also in opposition to the police, but we'll let the band explain the rest of it:
Deer Tick will be playing a show on Monday, presented by Brooklyn Vegan, with the intention of raising awareness of the unnecessary and unjust police brutality on the part of the NYPD against the 'Occupy Wall Street' peaceful protesters this past weekend... Most specifically, the band would like to draw attention to the group of women who we're assaulted by NYPD officers. While standing peacefully, these women were sprayed with pepper spray and dragged across the ground. The band would like to see the NYPD take responsibility for the unnecessary use of force that took place on Saturday, and requests that deputy inspector Anthony Bologna (aka Tony Bologna) face charges and is immediately dismissed from his position at the NYPD. While Deer Tick is grateful for the great service that the NYPD-- and all police agencies for that matter-- provide in keeping citizens safe, the band is outraged by this instance of unnecessary use of force and power against citizens standing peacefully. Please join the band on Monday, October 3rd in "exercising their first" and letting the NYPD know that this type of behavior is completely unacceptable.

In case you're not up to speed on the events of last weekend, this is a good starting point: http://www.youtube.com/watch?v=Zgr3DiqWYCI
While this is bound to be somewhat nutty and full of energy, BV has asked that fans don't line up outside the venue until after 8 p.m. The show is first-come first-serve.