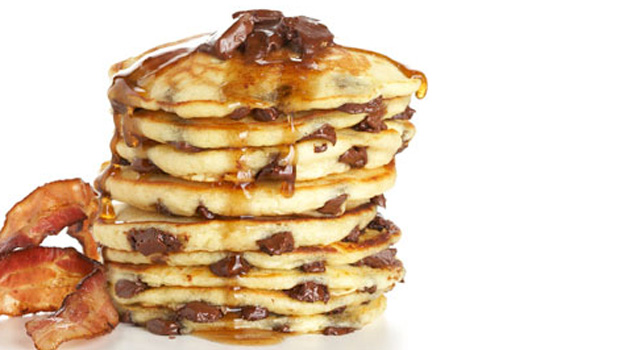 So what did we learn from the Fancy Food Show, where gourmet purveyors reveal their new goods, and the Unfancy Food Show, which really isn't all that different except that it's held in Williamsburg and attended by skinny guys with complicated moustaches? There are some intriguing foodstuffs on their way to a grocery shelf near you. Some highlights:
Mono-ingredient eatery Peanut Butter & Co. is launching a line of baking mixes so you can make their peanut buttery brownies, cookies and more at home.
Koepper Cress has been hard at work creating… miniature watermelons. They're called pepquinos, they're about the size of a grape, and they taste like cucumbers.
You've tasted Mo's Bacon Bar, right? Now imagine it for breakfast, with flapjacks, and you get Mo's Bacon Chocolate Chip Pancake Mix.
Vosges' Naga Ice Cream = curry and coconut. Brilliant.
Speaking of ice cream, Van Leeuwen (they of the yellow trucks) are debuting a new flavor: Earl grey, made with Milwaukee-based Rishi tea.
Read more about the shows at the Daily News and Blondie & Brownie.
Copyright FREEL - NBC Local Media