Sunday, Nov 22, 2009 | Updated 5:15 PM EDT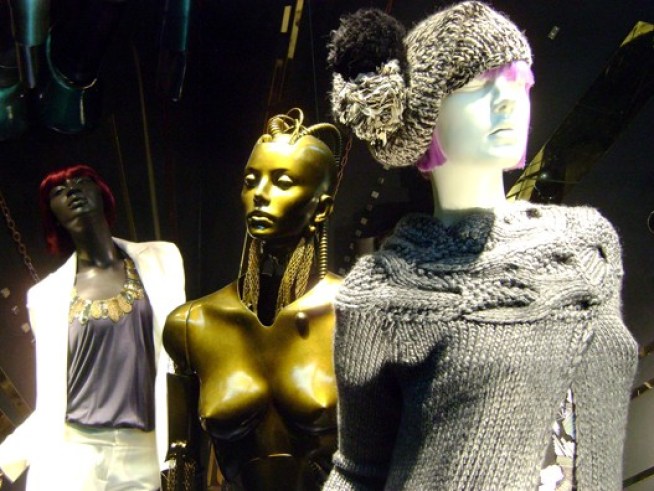 Everywhere we walked this past week, we happened across holiday displays large and small, tasteful and tacky, and already we're damned over it. So you can imagine our relief when we wandered around the Meatpacking District and found this futuristic displays at Diane von Furstenberg on Washington Street.
We always say there's no better way to start a weekend than with gold lamé and robots. You know that's like our mantra, right? We very much approve of the art deco/Metropolis vibe going on here, and wonder if the DVF window crew sourced the female robot from some forgotten corner of a movie props shop. With this appearance, next thing you know she'll be clad in Cavalli and dancing to DJ Jesus Luz in The Standard Hotel's Boom Boom Room.