Homeless Man Arrested in Times Square Subway Punch, Theft
Wednesday, Mar 27, 2013 | Updated 7:45 AM EDT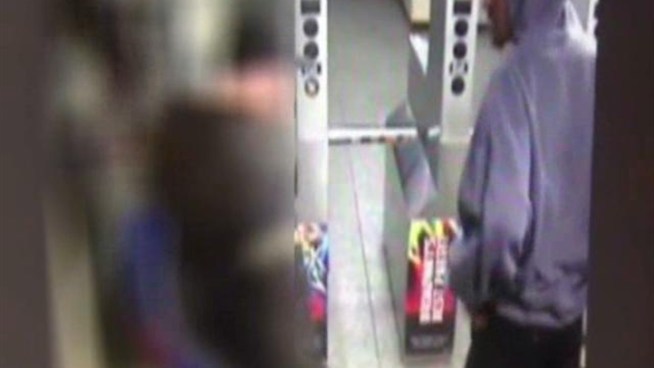 Police are searching for the man seen in this video punching another man at the Times Square subway station at around midnight Monday, March 25, then robbing him of his cell phone. Anyone with information is asked to contact Crime Stoppers at 800-577-TIPS.
Police arrested a 31-year-old homeless man believed to be the suspect caught on surveillance video punching a person at the Times Square subway station and stealing his cell phone on Monday.
Leonard Johnson was charged with one count of robbery late Tuesday.
Police said the 35-year-old victim was standing on the mezzanine level inside the subway station at 42nd Street and Seventh Avenue shortly after midnight Monday when the suspect approached him.
The suspect briefly spoke to him before punching him in the face, knocking him to the ground and running off with his cell phone.
Information on an attorney for Johnson wasn't immediately available.