Large Fire Burns at NJ Warehouse, NJ Transit Delays
Thursday, Jul 11, 2013 | Updated 9:01 PM EDT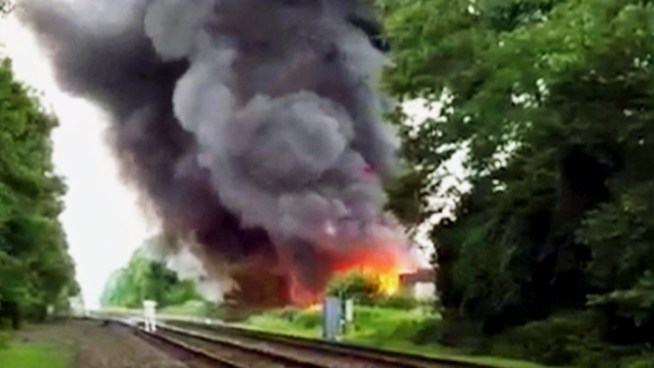 NBC 4 New York
A warehouse fire caused some NJ Transit delays Thursday.
A large fire is burning at a New Jersey warehouse next to NJ Transit tracks, causing delays on one line.
Authorities are on scene at the Plainfield warehouse on Front Street.
Riders can expect delays on the Raritan Valley line, NJ Transit said.