City Going After Unpaid Parking Tickets
NYC is owed over $700 million in outstanding fines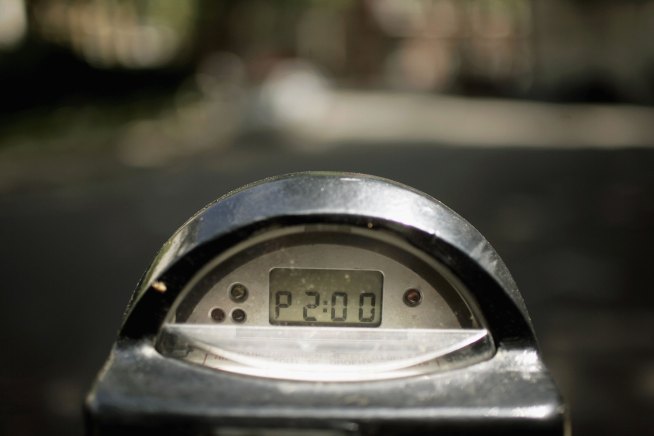 Getty Images
LONDON - JUNE 22: Two hours penelty time is indicated on a parking meter on June 22, 2006 in London, England. The Commons transport committee report branded the state of Parking enforcement absurd, inconsistent, confused and a mess. (Photo by Bruno Vincent/Getty Images)
New York City
is now cracking down on the hundreds of thousand parking ticket delinquents who's neglected to pay, and it's not small fry--the Department of Finance says they are owed close to $700 million in unpaid fines.
The Department of Finance has been lax in going after those who haven't paid up, but with bigger budget cuts looming, the City could use the money. The old rule was to wait until the fines reached $800 before bringing in collection agencies, but now the Finance Department will go after any amount owed.
The New York Times
reported that the Department recently sent agencies paperwork for $209 million in outstanding fines for collection, which are fines owed for 1.4 million tickets.
The old punishment for unpaid tickets up to $250 or more was blocking the driver from renewing his or her registration. Now the city will immediately suspend the registration of any car owner who hasn't paid at least five violations in one year.
Around $150 million owed is on vehicles with out-of-state license plates. The top offenders are plate holders from
New Jersey
,
Pennsylvania
, and Connecticut.