Blogger, Model Basher Says Google Sold Her Out
Blog was titled "Skanks in NYC"
Sunday, Aug 23, 2009 | Updated 8:16 PM EDT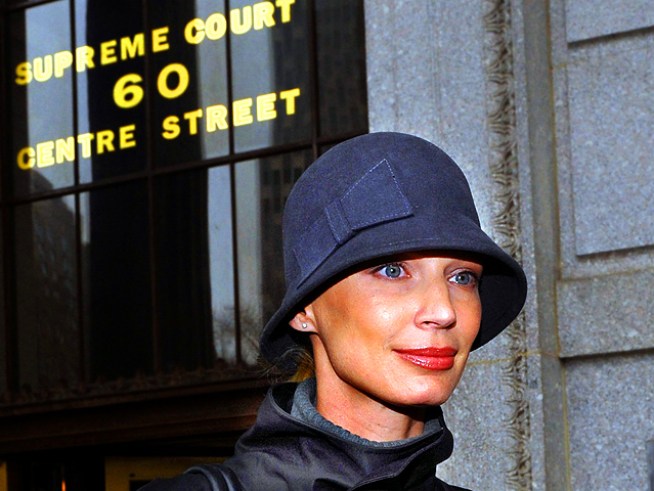 Marc Hermann, The Daily News
Model Liskula Cohen is suing Google over an anonymous blog posting in which she was called a "skank" and a "ho." Coehn broke down in court as her attorney, Steven Wagner, read to the judge what had been posted.
A blogger who called a magazine cover model offensive names on her Web site says Google failed to protect her right to privacy after a Manhattan judge forced the search company to reveal her identity.
Blogger Rosemary Port tells the Daily News in Sunday editions that she's angry that Google unmasked her identity.
Port was identified as the author of a site on Google's Blogger.com that had published anonymous remarks about Vogue cover model Liskula Cohen's hygiene and sexual habits.
In the blog, named "Skanks in NYC," the blogger posted entries, including photographs, captions to the photographs and commentary solely about Liskula Cohen that describe her as a 'skank' and a 'ho,' " her filing in Manhattan Supreme Court said. The posts got even more colorful -- and nasty, Cohen claimed.
Cohen sued to have the blogger identified, arguing that the comments on the site were defamatory.
But Port says that her privacy was violated, and that she has a right to her opinions.
Google did not immediately respond to an e-mail sent Sunday requesting comment.