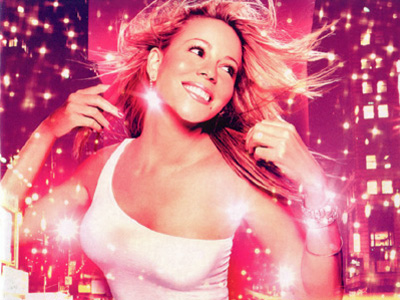 Mariah Carey's "Glitter" is universally considered one of the worst movies of all time.
Mariah Carey is teaming up with HSN on a collection of footwear, limited-edition Luscious Pink fragrance and of course, butterfly-themed jewelry, on sale November 29.
Shoes will be priced between $69.90-$169.90 and jewelry, for $39.95-$199.95. Intentionally or not, details beyond dates and prices are unknown, so we may just have to wait until the end of November to find out more. Our prediction involves high heels, sparkly baubles, perhaps some glitter, and lots of pink on everything—not just the perfume packaging.