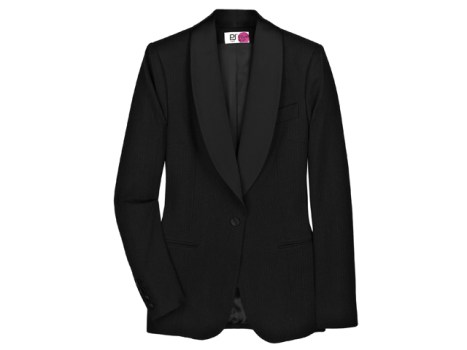 The Outnet
Chic, Parisian-inspired label Paul & Joe is officially the first label to collaborate with Net-a-Porter's outlet-inspired sale site, the Outnet, on a capsule collecton packed with charming pieces at wallet-friendly prices.
Once one gets past the initial surprise of a fashion label collaborating with a site that is essentially the overstock arm of a luxury brand, the idea is pretty brilliant: Taking a respected brand like Paul & Joe -- whose jackets and coats especially are beloved by most stylish New Yorkers and have become a staple at many department stores -- and getting them to create a lower-priced line for a lower-priced site. In this case, Paul & Joe has created a killer sampling of what the label is best known for: a silk blouse with a quirky print for $150, a French-looking tailored gray dress for $250, as well as re-issued classics like a tuxedo jacket for $250 and a ladylike double-breasted coat for $320.
The Paul & Joe capsule collection will be available on the Outnet next Tuesday, December 1.