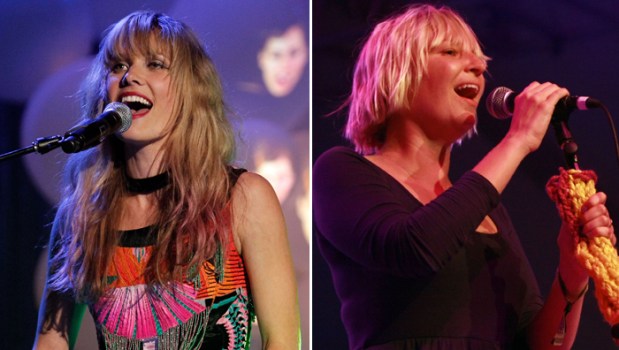 Getty
Oh Land and Sia
Christina Aguilera tapped singer-songwriter
Sia
for three songs on her latest album
Bionic
, so it's no surprise to learn that the soulful Aussie
will be making an appearance on the reality-talent show "The Voice
" (also being thrown into the coaching lineup: Reba McEntire and Monica).
Luckily, there's a way to soak up some Sia without the spinning chairs and cringetastic ego parade of "The Voice." She tours North America this summer, playing two New York City shows at Webster Hall on July 26 and 27, with the brilliant Oh Land opening both nights. Grab tickets for the first show when they go on AmEx presale tomorrow, Wednesday May 4 at 12 p.m., before opening up to general sale on Friday, May 6, also at 12 p.m. No word as yet on when the second show goes on sale.
We're deep in the tank for both Sia and Oh Land, so we love the idea of a double bill. Check out "Clap Your Hands" -- from Sia's fourth album We Are Born, which came out in June 2010 -- below, along with Oh Land performing "Son of Gun."