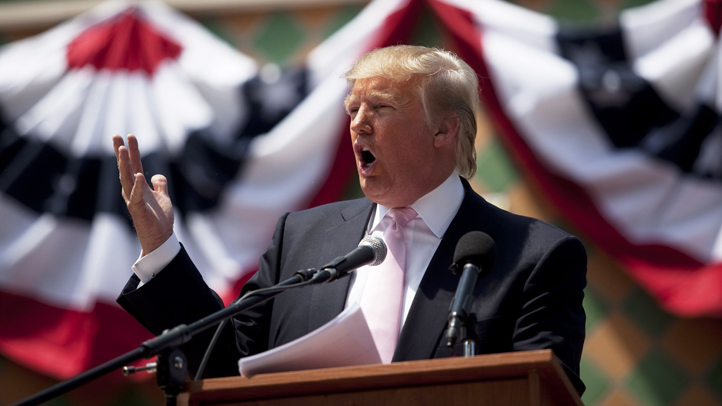 Potential presidential candidate Donald Trump says he's a better businessman than a leading GOP hopeful in 2012, former Massachusetts Gov. Mitt Romney.

Trump tells CNN's "State of the Union'' that he has a ``much, much bigger net worth. I mean my net worth is many, many, many times Mitt Romney.''

Trump describes Romney as a ``small business guy.'' Trump says he's created thousands of jobs and built a "great company.''

Romney is a former venture capitalist with a record of turning around failing companies. While heading Bain Capital, he helped launch the Staples office supply chain, as well as buy Domino's Pizza. Romney invested more than $40 million of his own money in the 2008 race.
Also on Sunday, the Daily News reported on Trump's political contributions to liberal politicians. A review by the Center for Responsive Politics found that Trump, a potential GOP candidate for president, has been generous to Democrats. He gave $116,000 to the Democratic Senatorial Campaign Committee.
Trump also gave beleaguered Harlem Congressman Charlie Rangel $24,750 and $12,000 to New Jersey's senior senator, Frank Lautenberg.
News
Top news stories in the tri-state area, in America and around the world
He also contributed to the campaigns of both New York Democratic senators: $8,900 for Charles Schumer and $5,850 to Kirsten Gillibrand.
Copyright AP - Associated Press