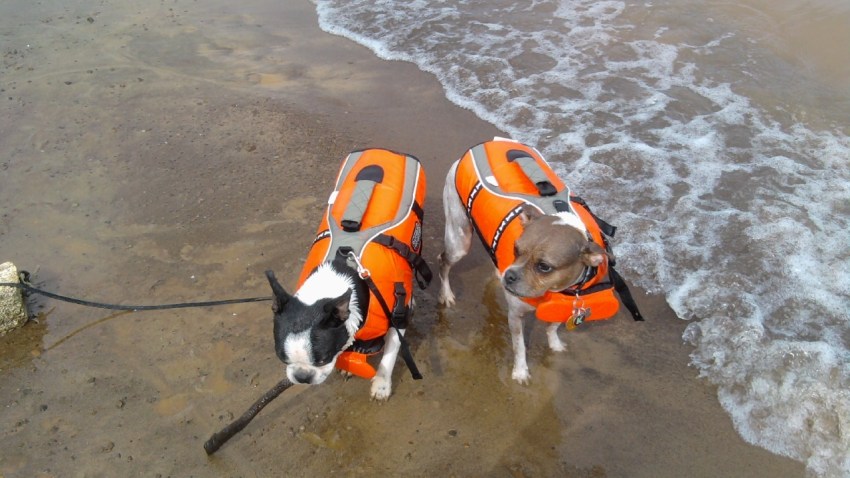 Monday night's Giants game had almost everything we've come to expect from this team in 2015. A quick strike offense centered around the breathtaking plays of Odell Beckham Jr.? Check. The consistent ability of Andre Williams to run 1 yard right into the butt of an offensive lineman? Check. Big plays by the Giants defense that has helped the team to the third-best turnover differential in the league? Check. Ghastly tackling by Giants defenders at all three levels that turn potential tackles for losses into huge gains? Check.
Really, this game was like a yearbook for their whole season -- until the team got to graduation and went against script. Until then, this game was a microcosm of the 2015 Giants.
A questionable challenge call by Tom Coughlin? Check. A maddening unwillingness to commit to one running back among Rashad Jennings, Williams, Shane Vereen and Orleans Darkwa? Check. A persistent need to blitz to protect a woeful secondary? Check. A fourth-quarter lead that was coughed away by questionable clock management, stupid play calls and mental errors?
Uncheck!
After blowing an NFL-leading five fourth-quarter leads this season -- and along the way becoming pioneers in new, creative ways to lose a game late -- the Giants finally flipped the script and held on to a late lead against the Dolphins on the road, winning 31-24 to save their season and maintain pace with Philadelphia and Washington atop the NFC East.
For a team that had to exorcise a season's worth of fourth-quarter demons, the now 6-7 Giants couldn't have scripted a better confidence-building conclusion to Monday's game.
Ahead by seven points with 5:50 left, the Giants' defense took the field and everyone expected the Dolphins would look toward Jarvis Landry, who set the NFL record for most lost shoes during Monday's game.
On first down, Ryan Tannehill did look Landry's way, but the pass fell incomplete. A frustrated Landry pulled a page from the Giants' 2015 yearbook when he became frustrated and tossed down Trevin Wade to earn a 15-yard unnecessary roughness penalty.
Two plays later, on 3-and-11, Tannehill escaped pressure and stepped up in the pocket and threw toward Landry over the top just as he escaped safety coverage. A team with better fortunes than the 2015 Miami Dolphins -- basically the AFC equivalent of the most mediocre team in the NFC, the Giants -- would have completed that play for a game-tying touchdown.
Instead the pass fell incomplete, forcing the Dolphins to punt with 4:52 remaining. The Giants' offense would now have to do their part to close out the game. If you opened your window on this unseasonably warm night, you could hear the collective lament carrying on the breeze from the homes of fans across the New York tri-state area: "Here we go (bleeping) again."
On first down, Manning threw an 8-yard out to Beckham who -- gah! -- stepped out of bounds to stop the clock, allowing the Dolphins to save their two timeouts. ESPN announcers Mike Tirico and Jon Gruden made no mention of this, which surprised no one. Like the 2015 Giants, they were filling their well-established roles.
On 2nd-and-2, Jennings ran for no gain. Sigh.
On 3rd-and-2 with 3:56 left, I would have sworn the Giants' were going to call for quick slant, and that the Dolphins would pick it off and take it back to the house for a game-tying touchdown, because that's what happens when you can't trust your running game to get tough yards late.
Luckily for the Giants, Miami has the second-worst rush defense in the NFL. On 3rd-and-2, they handed off to Jennings who shocked the northeast by converting with a 3-yard run. In fact, the Giants turned to him on three of the next four plays -- but the game was still not put away.
On 3rd-and-3 at the Miami 48-yard line, with two minutes remaining and the Dolphins out of timeouts, the Giants saved their season. Knowing his defense can't stop anyone, Tom Coughlin went for the kill shot. Instead of being conservative and running the ball, which would ostensibly take the clock down to almost one minute before punting to the Dolphins in the hopes of pinning them deep, Coughlin decided to play to win ("What a novel concept!) and called for a quick out to Beckham.
Eli Manning, who had as many touchdown passes as incompletions in a terrific game (27 of 31 for 337 yards), threw low and to the outside and Beckham went down and got it. First down. Game essentially over.
For a team that's made headlines repeatedly for its fourth-quarter implosions, the first-place Giants won late -- in a fashion that will bring confidence to its offense, defense and coaching in the last three games.
The Giants are still alive in the NFC playoff picture, and they did it – finally! – by going off script.