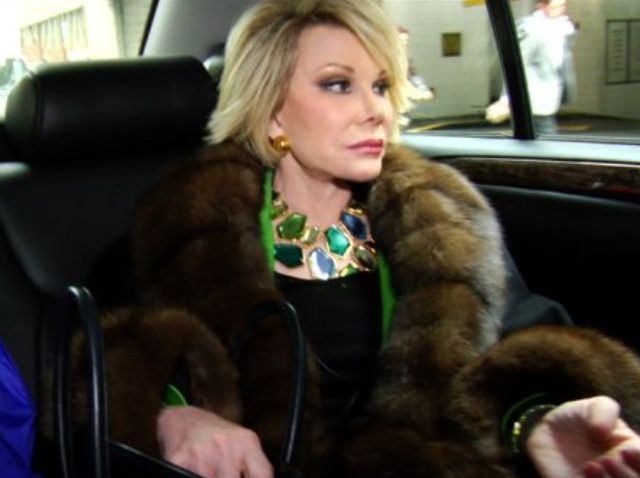 The last time we saw Joan Rivers for extended periods of time was during her partial meltdown/ultimate victory on (NBC's own) "Celebrity Apprentice."
It was a wildly emotional soap opera told through the surgically-ageless face of an entertainment survivor. Honesty, humor and quite frankly a whole lot of insanity made for great television. Which is the why the news that Ricki Sterns and Anne Sundberg's documentary on the comedian finding a US distributor is so exciting.
Variety.com reports (subscription) that IFC Films has acquired North American rights to "Joan Rivers -- A Piece of Work" over a number of willing suitors. The distributor is eying a summer release.
"It was an incredible and joyous experience, and I'm proud to be a part of something so honest and amazingly produced," Rivers said in a statement after the deal closed. "Now, show me the money!"
The documentary follows Rivers through a year of her life as she continues to stay working and loved by her fans. Along with her brutal honesty, the relentless drive on display is probably what got her the "Apprentice" crown. And it is what will make this documentary fantastic to watch.