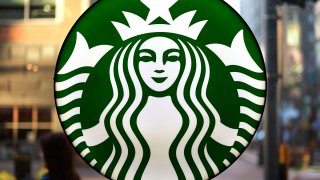 Attention, Starbucks lovers — your favorite drink may cost a bit more starting this week.
The coffee chain said it will begin charging an extra $1 for customers who ask for their Starbucks Refreshers to be made without water.
A spokesperson for Starbucks confirmed the pricing change to NBC on Monday, saying the customization requires extra ingredients.
The pricing change will take effect on Tuesday.
Starbucks Refreshers are a popular alternative to the chain's core espresso drinks.
Refreshers made with water include the Strawberry Açaí and the Mango Dragonfruit.
When ordering through the app, customers have the option to edit the drink add-ins, which includes eliminating the water.
A Starbucks spokesperson compared the customization to adding an espresso shot or flavored syrup to other drinks, which also add an additional cost.
"This change allows us to provide a more consistent approach to customization, similar to other beverage customizations such as an adding an espresso shot or syrup which incur an additional charge," spokesperson Megan Adams said.
A grande Starbucks Refresher currently costs just under $5.
If you're looking to avoid the extra cost all together, Starbucks announced last month that its Pink Drink and Paradise Drink will be sold in grocery stores. The products were slated to roll out in retailers last month and will cost you about $3.67 per bottle.