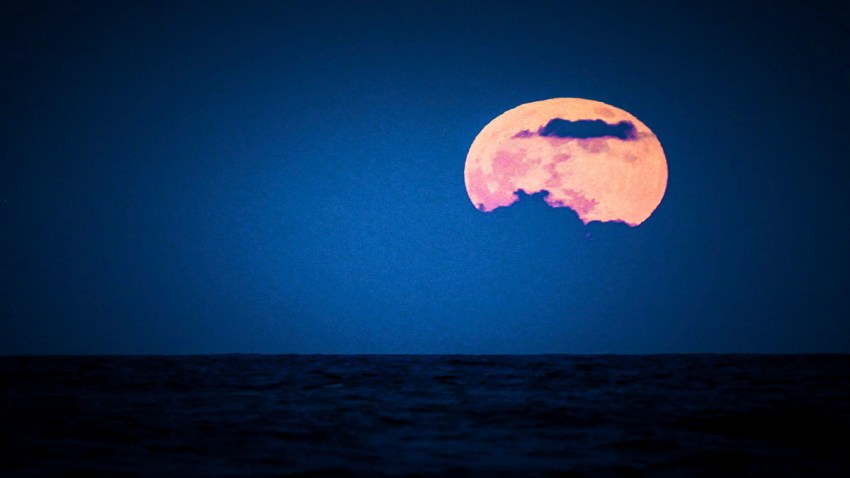 Talk about an October surprise.
This year's Harvest Moon, the full moon that falls closest to the Northern Hemisphere's autumn equinox, when the harvest traditionally takes place, will grace the night sky on Thursday, Space.com notes.
"With everything ripening at once, there was too much work to to do to stop at sundown. A bright full moon — a 'Harvest Moon' — allowed work to continue into the night," Tony Phillips wrote in a 2006 NASA article around the time of another October Harvest Moon.

The moon will be fully visible when it appears on Oct. 5, barring any cloud cover. The Harvest Moon normally falls in September, closer to the start of autumn, but September already had a full moon, according to the Old Farmer's Almanac.
Since the full moon usually appears very bright, anyone wanting to see the celestial body's noticeable features should be able to without a telescope.
What to Know
The peak of this year's Harvest Moon comes at 2:40 p.m EDT Thursday, according to Space.com, though the full moon lasts for a couple of days before and after.
Oct. 5 is the only night of the month where the moon will be in the sky all night. It rises after sunset and sets around sunrise the next morning, NJ.com reported.