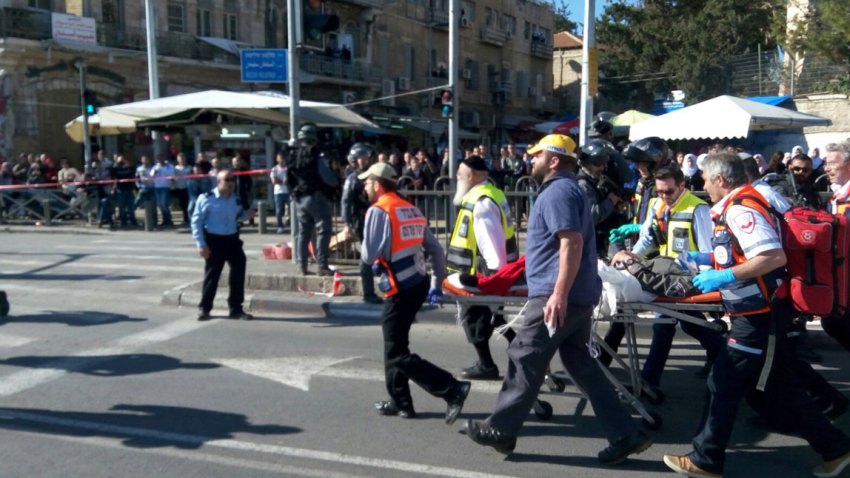 A 19-year-old female Israeli police officer was killed when three Palestinians carrying automatic weapons, knives and explosives attacked a checkpoint in Jerusalem, authorities said, NBC News reported.
Hadar Cohen, an officer with Israel's border police, died in hospital after she was shot during the attack at the city's Damascus Gate, Israeli police spokesman Micky Rosenfeld said. Another female police officer was stabbed.
The attackers, from the Jenin area of the West Bank, were shot and killed.
A busy plaza that serves as the entrance to Jerusalem's Old City, the Damascus Gate has been the scene of past attacks and has an armed security checkpoint.