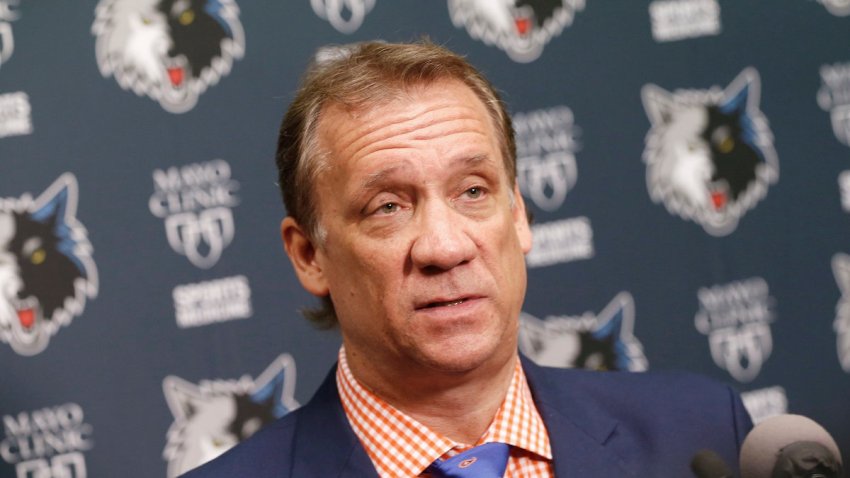 Longtime NBA coach Phil 'Flip' Saunders passed away Sunday after a battle with cancer. He was 60.
Saunders won more than 650 games in nearly two decades as coach of the Minnesotta Timberwolves, Detroit Pistons, and Washington Wizards.
'Flip' was trying to rebuild the Timberwolves as team president, coach and part owner at the time of his death. The team annouced his unexpected passing in a statement on Sunday afternoon.
Former and current NBA players, coaches and NBA franchises turned to social media to offer their condolences to the Saunders' family and pay tribute to the beloved coach with touching photos and heartfelt messages.