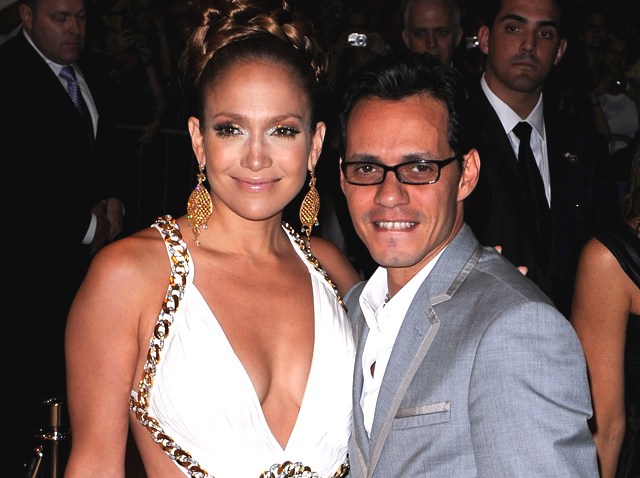 Jennifer Lopez said marriage to her hubby Marc Anthony hasn't been easy -- and that times have gotten so tough that she turns to relationship books for guidance.
In an interview with In Style magazine, the serial monogamist confessed that her five-year marriage to Anthony has had its fair share of difficult times.
We've gone through "hard experiences and a lot of ups and downs and a lot of mistakes," said Lopez.
"I'm old enough to know now that relationships take work," she said. "That's it's not an easy thing."
The starlet said she turns to relationship books to help her answer what she called "the never ending question" that continues to challenge her: "What is the key to love?"
Anthony, husband No. 3 for the actress, is Lopez's longest-lasting mate. Her first marriage to Ojani Noa lasted less than a year, and her marriage to Chris Judd and engagement to Ben Affleck lasted under two years apiece.
Sean Combs dated the Bronx native for 2-1/2 years before they split.
Lopez and Anthony have 1-1/2-year-old twins Max and Emme together.
"There's nothing as huge as giving birth to another human being and having to be responsible for another life," she told the magazine. "There's you before kids, and there's you after kids -- and they're not the same you."
Maybe this version of J.Lo will crack the relationship code for good.