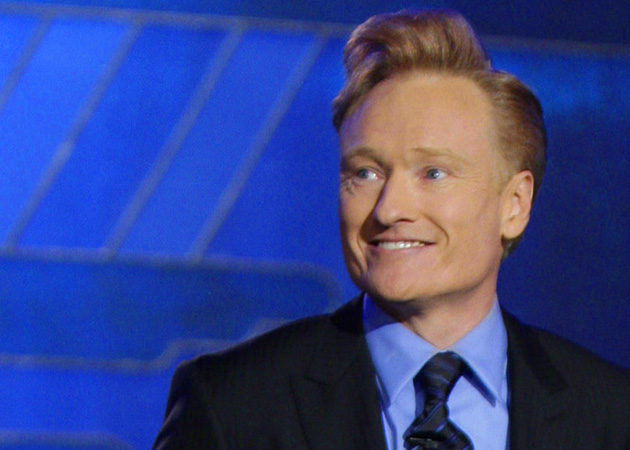 Conan O'Brien has inked a deal to leave NBC, paving the way for Jay Leno's return as "The Tonight Show" host on March 1.
The "Tonight Show" host signed off on an agreement at around 1 a.m. Pacific Time Thursday after days of "tense" negotiations, a source familiar with the situation told The Wall Street Journal. NBC later confirmed the agreement, saying O'Brien's last show will air Friday.
The deal puts Leno back in the 11:35 p.m. time slot beginning March 1 and comes seven months after O'Brien took over as host of the show, a job he was promised six years ago and took over from Leno in June. O'Brien will receive $33 million and his staff $12 million.
"In the end, Conan was appreciative of the steps NBC made to take care of his staff and crew, and decided to supplement the severance they were getting out of his own pocket," Gavin Polone, O'Brien's manager, told the Journal. "Now he just wants to get back on the air as quickly as possible."
O'Brien will be free to find another TV gig as soon as September, NBC said. ABC has already said no thanks, but Fox remains a possibility.
In a monologue Wednesday, O'Brien urged viewers to keep tuning in because "this will probably be a very significant week."
"It's looking like it could be our last week," he also said at one point.
O'Brien kicked off his show by joking about career options and then hammered his bosses as he has for nearly two weeks straight.
"Hello, I'm Conan O'Brien -- sorry if I'm a little late," O'Brien said. "I had a job interview at Lady Foot Locker.
"Over the past week, ratings for the 'Tonight Show' are up by 50 percent," he added. "When NBC executives heard this they told me, 'See, you really don't fit in around here.'"
O'Brien said as long as he remains at NBC he'll do whatever he wants and the network "has to pay for it."
"For the rest of the week we're going to introduce comedy bits that aren't so much funny as they are crazy expensive," he said.
One example: a blue Bugatti Veyron sports car ("the most expensive car in the world," O'Brien quipped) outfitted with whiskers to look like a mouse and accompanied on the air by the Rolling Stones' original master recording of "Satisfaction."
Total price tag for the character: $1.5 million
"Does (the music) add anything at all to this comedy bit?" O'Brien asked while standing next to the "mouse."
"No it doesn't. Is it crazy expensive to play on the air, not to mention the rights to re-air this clip on the Internet? Hell yes."
Earlier Wednesday, MSNBC.com reported "Tonight" staffers had not booked any celebrity guests on the program past Friday.
Robin Williams and Barry Manilow have been booked for Thursday's show with Tom Hanks and Will Ferrell set to close out the week.
Incidentally, Ferrell was O'Brien's first guest when he took over "Tonight" in Los Angeles nearly seven months ago.
"This whole experience has been so surreal," O'Brien said on Wednesday. "I never thought I'd be jealous of the long, illustrious run that NBC gave 'Joey.'"
In other late-night news, Jay Leno blasted CBS funnyman David Letterman Wednesday for saying he caused NBC's latest crisis by sticking with the network after learning he would lose "Tonight" six years ago.
"Hey Kev, you know the best way to get Letterman to ignore you?" Leno asked band leader Kevin Eubanks. "Marry him. He will not bother you. He won't look you in the eye."