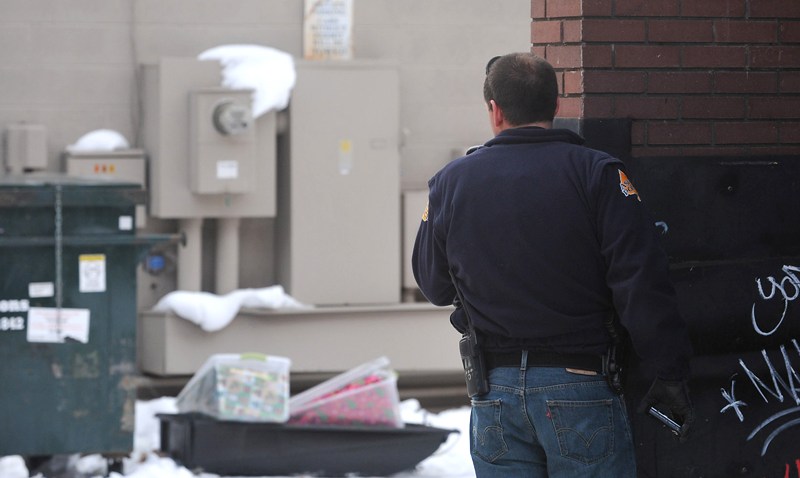 ASPEN, Colo. — Authorities say they're looking for a former Aspen resident after a bomb scare effectively shut down this resort town on New Year's Eve, one of its busiest nights of the year.
Suspicious packages and threatening notes were found at two banks, forcing the evacuation of a 16-block downtown area. A fireworks show was pushed back from 8:30 p.m. until midnight and then canceled altogether.
Police said a downtown Wells Fargo Bank first discovered a package with a threatening note at about 2:30 p.m. A nearby Vectra Bank reported a similar package minutes later.
The packages were wrapped in Christmas paper and left on top of pizza boxes in black sleds. The notes indicated a "credible threat to the community," the Aspen Police Department said in a statement.
Authorities didn't elaborate on the contents of the packages or the notes. However, they said a bank surveillance camera got a photo of an older man leaving the packages.
Authorities said Wednesday night they were looking for 71-year-old Jim Blanning. Public records show Blanning is a former Aspen resident who has lived in a Denver apartment since 2003.
Downtown remained partially evacuated early Thursday. It was not clear how many people were evacuated, but the American Red Cross was assisting in the effort.
The events put a damper on festivities in the resort town, a popular New Year's Eve destination. Tens of thousands of people turn out each year for the fireworks over Aspen Mountain and a traditional bonfire in Wagner Park. Many bars, restaurants and nightclubs that had planned festivities to ring in the New Year fell in the evacuation zone and had to close.
The FBI is assisting the investigation, Aspen police said.